Making Xmas for Victims of Domestic Violence
Malcolm Goodson, Immediate Past President Norwich St Edmund, delivers Christmas presents to the Leeway office in Norwich.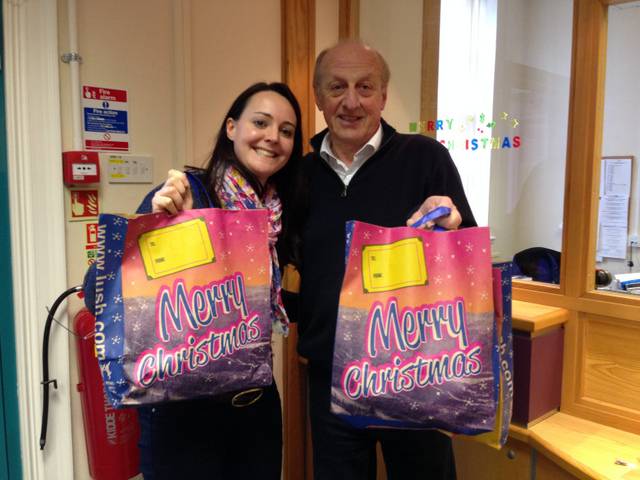 Making Christmas for Victims of Domestic Violence
At the annual joint Carol Service and Dinner of the Norwich Rotary Clubs of Blackfriars, Centenary and St Edmund each year, they collect funds to support the mothers in the refuge units of Leeway Norwich on Christmas Day.
Over 90 families from all walks of life have stayed at the refuges over the past year and 36 families were staying there through Christmas.
The Rotary Clubs have supported this initiative for the past three years. This is because this charity has to rely heavily upon public donations and whilst, the children in the refuges do receive presents from other charities at Christmas time, the mums are generally overlooked. So Rotary fills the gap. Every mum receives a LUSH pack so Christmas Day can, in some small way, be a little bit special.