The club social program has included for a number of years
"Not The Beaujolais Breakfast"
at The Deanwater Hotel, Woodford.
Yes! a full English Breakfast at 9.30am.
and a wine tasting.
now, we all meet at 11.45am for 12.00 noon and call it
The Beaujolais Brunch.


November 2016
Guests leaving the table with their splendid brunches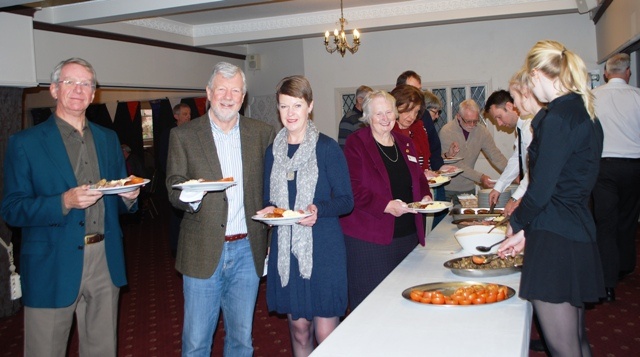 Leila Killora from Majestic Wines with her selection for sampling.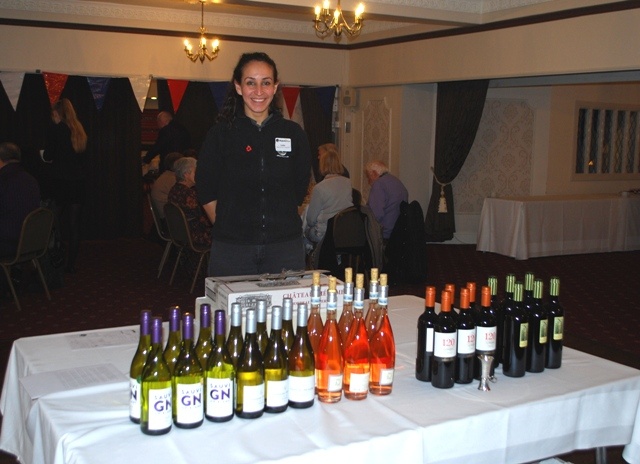 Leila pouring President Colin a sample of white.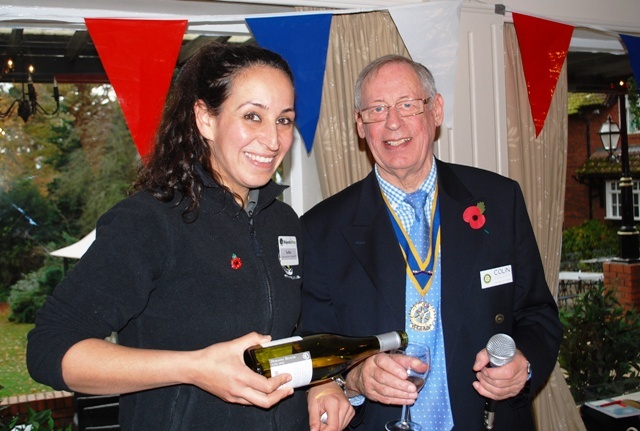 November 2015

President Kevin, with Anne, at table.

Sue Priest from Majestic Wine pours President Kevin some white.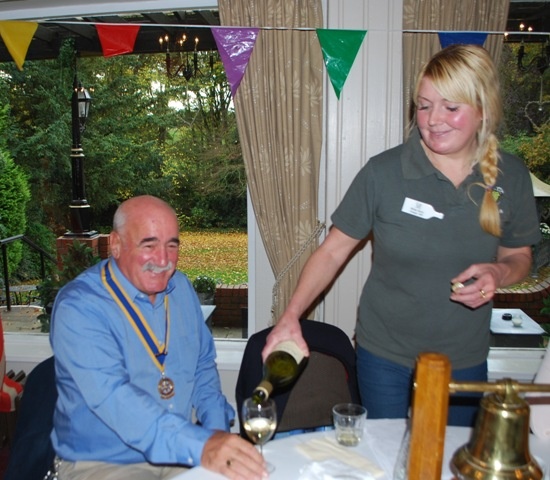 Two guests enjoying the hospitality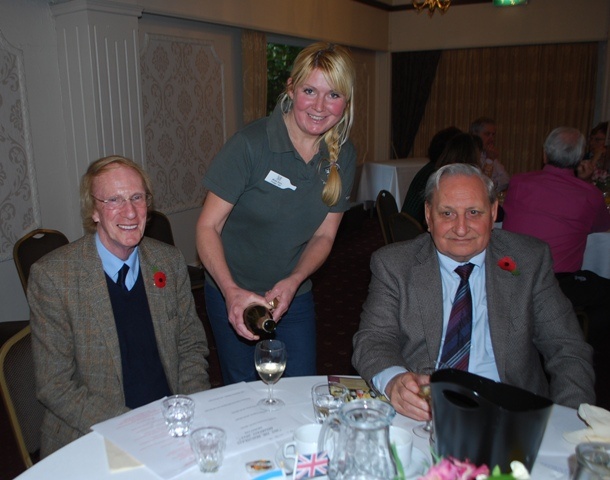 September 2014
President Ian Bradley and DG Alastair Bain at the buffet table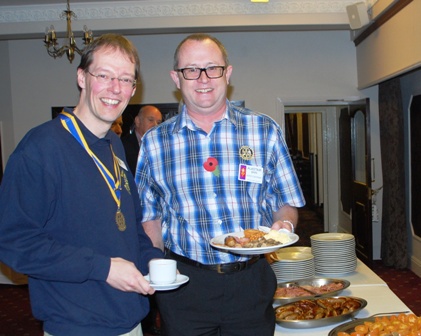 Inner Wheel DC Liz Norris with DG and President at table.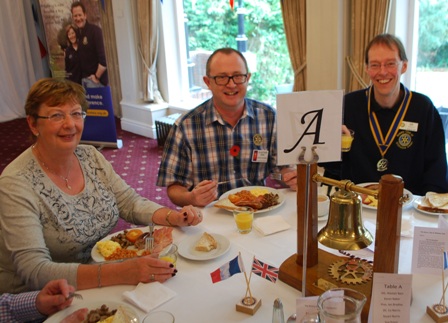 and a Red for DG to sample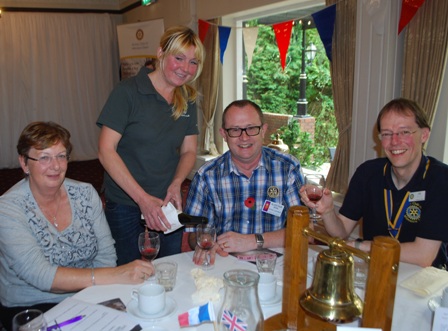 November 2013
Here pictured are DG Derek Newman, President Mike Ramsden
and Sue Priest from Majestic Wines, at table.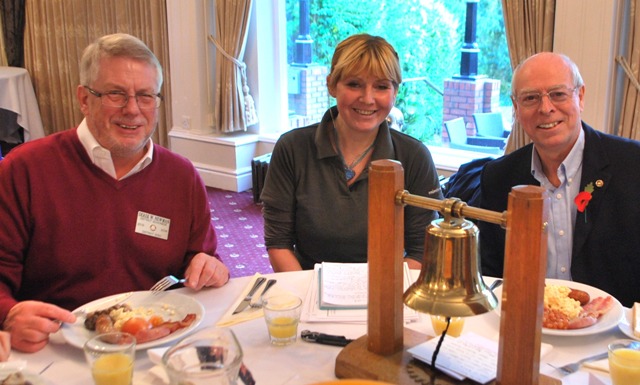 After this hearty breakfast
Sue Priest from Majestic Wines gave a comprehensive appraisal
on Australian and New Zealand wines for tasting.
Here is Sue with DG Derek and President Mike with a Red to sample