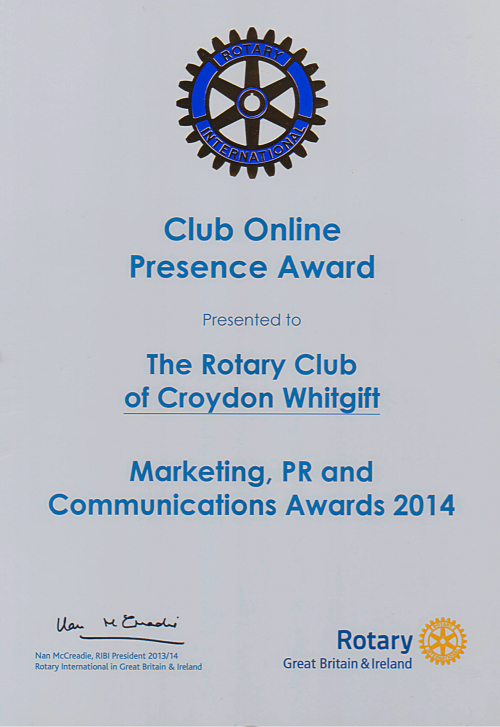 Croydon Community Network Blog: http://www.croydoncommunitynetwork.org/
Twitter Account: Croydon Community@Networkista
These Blog and Twitter accounts were operated by Whitgift members on behalf of any of the 8 Croydon Clubs. The Twitter account has steadily built up a good local following by supporting local charities in the use of the #Croydon tag and emphasising their local contribution, publicising Missing People from Croydon and promoting Rotary and Croydon Community Partner events.

The purpose of the Croydon Community Network is to promote Rotary as a force for social cohesion by supporting and encouraging charitable and social enterprise in the town using social media.

The @networkista Twitter account has been embraced by the strong local twitter community and supportive alliances have emerged on several fronts including Lives Not Knives, Croydon Voluntary Action, All About Croydon, Whitgift Foundation, Mumsnet and Family Lives. We have seen direct evidence of the effectiveness of its promotional power with our Classic Car Show and the Croydon Jubilee Fireworks Display where there were about 1000 hits on the blog posting advertising the event.

This District sponsored project has been shared with the International Rotarians on Social Networks Fellowship and as far as we know it is unique.

The R/C of Croydon Whitgift has agreed to continue with the Twitter account at the end District pilot in June and will continue to support other local clubs and charity partners that wish to be involved through the club website Community News page.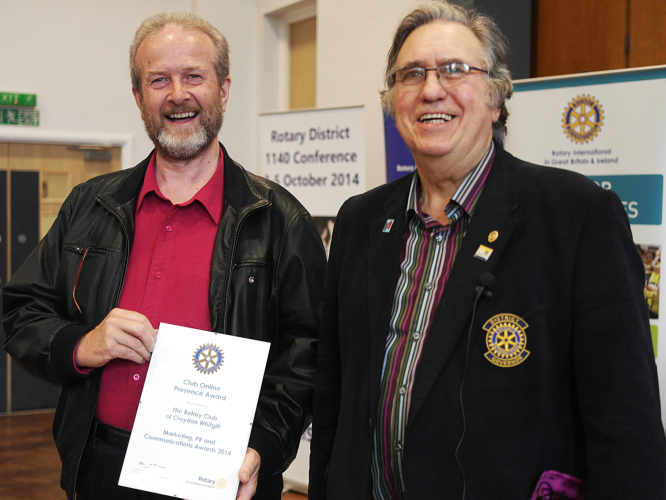 Tony Wiseman receiving the award certificate from District Governor Ron Daniels at District Assembly.