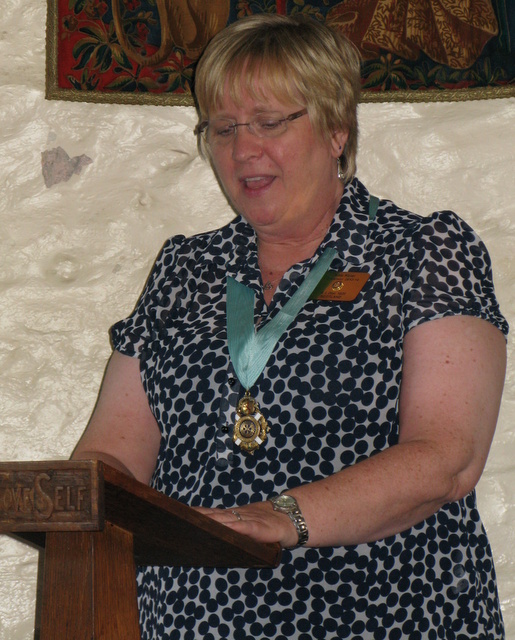 New District Governor Kate Keter made Castle Douglas Rotary Club one of her first visits during her year in office. President John Martin welcomed Kate to the meeting and updated her on the recent activities of the Club. Kate is seen addressing the Club and outlining her vision of Rotary, what it stands for and what it meant to her personally. She conclude with her "Rotary Moment", a defining occasion when she fully appreciated the real strength and depth of the support and friendship within the Rotary family.
TWO NEW MEMBERS JOIN CASTLE DOUGLAS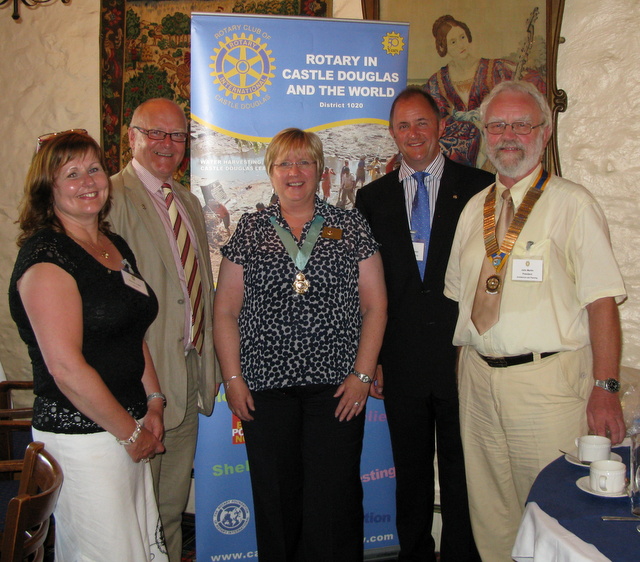 At the meeting on the 18th July 2013, President John Martin inducted two new members into the Rotary Club of Castle Douglas, Rosslyn Corrie and George Dickson.
The picture shows from the left, Rosslyne Corrie, Past President Derek Crichton, 2013-14 District Governor Kate Keter, George Dickson and 2013-14 President John Martin.