Club Meetings/ 2014-06-01 Marshalling at the Race for Life
The annual Race for Life in Jersey marshalled by Rotaraians from the Jersey and de la Manche clubs with help from their friends.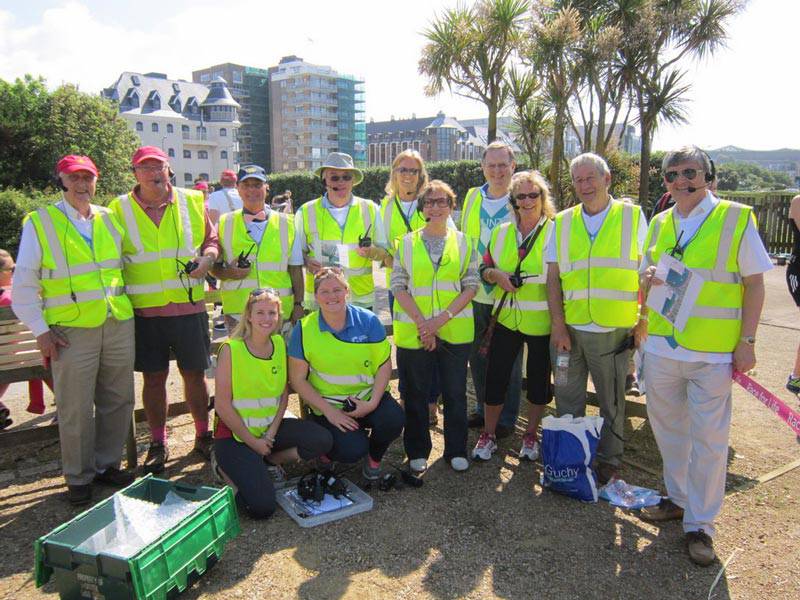 Show related pages
A few of us from our club and some partners - and two Rotarians from De La Manche - made up the team of marshalls for the Race for Life on Sunday 1st June.
The event raises money for research into cancer and a record number of 1200 runners took part in the 5km and 10 km runs around Elizabeth marina and along the front to the Gunsite cafe.
Many of those taking part had a close friend or family member affected by cancer, some had cancer themselves.
Thank you to Jerry Ramsden for the report and organising the team.