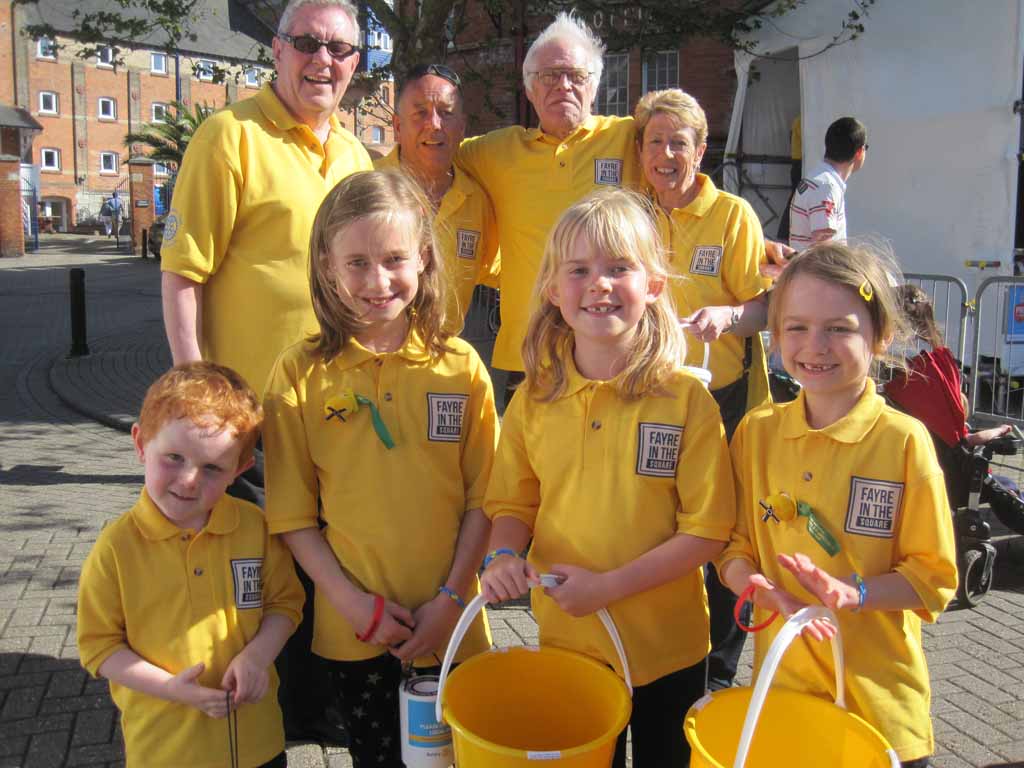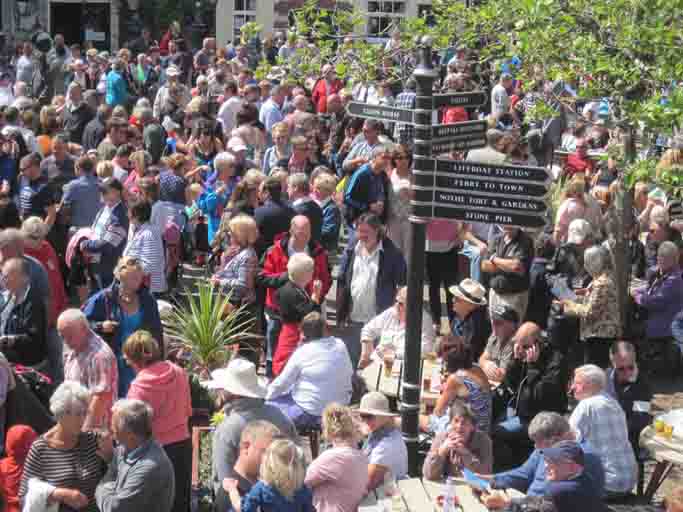 Well it's over! All the planning talking and general preparation came together over the holiday weekend. . We really only had one major concern, and that of course was the weather. Boy how lucky were we, sandwiched neatly between two miserable days of rain, our days couldnt have been better.
It really was terrific to see our Club all coming together to make sure that we had not only a successful event, but also one to be proud of.
Everyone played their part, and it would be unfair to highlight any of the team as individuals as it was a fine example of a proper team effort.
The entertainment was absolutely brilliant, and the idea that we were putting on a family two-day event came through very strongly, highlighted by the back-up entertainment around the Square and along the Harbour. The balance of stalls was just right, with food, craft and charity all present.
What a bonus having Pilgrim House is turning out to be. The fact is that without it as a base, we could not carry out such an event.
Of course while we all wanted to have fun, we also needed to raise cash for good causes. we have managed to raise about 10,000 after meeting our expenses.
You may have noticed a Film Crew going around for both days of the event. They are final year students from the College, who are producing a DVD of the whole event. This will be on sale at 5.00 each, and we have suggested the proceeds go to the youngsters who have done all the work.
Thanks again to everyone for your efforts and support. We have taken an idea and turned it into a great event. It's rest time now, and then we can start again around October time to begin work on Fayre in the Square 2015.