Message from our new President
Jim is our new President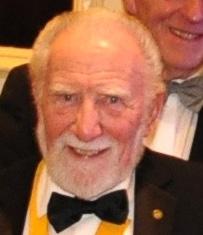 Aspirations for Rotary during my Presidency 2020-21
From Jim Eagling
The coming year promises many difficulties, with a World Wide pandemic, and "Lockdown" which seems to affect the older members of society and also the 5 years old and above who are having their education severely disrupted
This will affect some of our "Pet Projects" quite badly;
Possibly the Teachers could deliver "Dictionary for Life " to the pupils, but this would be likely to disassociate Rotary from the process and we should try to remain involved with the actual delivery to the pupils.
Schools and Pupils may be reluctant to spare time for The Mike Marriott Awards and Crucial Crew would be impossible if we still have "Social Distancing".
Richard Morling has pointed out the problems quite succinctly.
2019-2020 has been a difficult year, with some very sad losses to the Grim Reaper and the appalling and very difficult circumstances forced upon us by the Corona Virus.
In common with other organisations who have similar ambitions to Rotary, trying to increase Club Membership is proving to be very difficult. However, there may just be the possibility of attracting some of the many people who have found it within themselves to take up charitable work helping those less fortunate than themselves. This has taken many forms and who can forget the astounding success of Major (Sir) Tom who is even older than most of us.
We have to keep the Ball Rolling, be prudent but above all be open to any opportunities which come our way.
Yours in Rotary
Jim Eagling