In 2013-2014 we made significant donations to a number of Local and National projects.
National Projects £12,000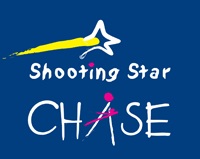 Nationally, our Annual Golf Day was held in aid of Shooting Star Chase Hospice, raising 10,000. From babies to young people up to the age of 21, they support families from diagnosis to end of life and throughout bereavement with a range of nursing, practical, emotional and medical care. Receiving hospice care does not mean that a childs death is imminent in fact many who visit are living active lives but wish to have some time in a supportive, caring environment.

Their support is free of charge to families and available 365 days a year. Their care service includes short breaks at our two hospices (Shooting Star House in Hampton and Christophers in Guildford), Hospice at Home, day care, symptom management, end-of-life care, bereavement care and a comprehensive range of therapies and support groups for the whole family.



We gave 2,000 towards the work of the Samaritans. They focus on helping individuals in time of trouble by listening to their concerns, worries and troubles and exploring their thoughts and feelings rather than going into the details to let them see things more clearly and think much more clearly about what their options are.
Local Projects £2,000

For Hillingdon Hospital Maternity Unit we donated music centres to help relax mother-to-be at a critical time. We supported Michael Sobell Hospice and provided a garden swing for a disabled child.

We helped P3 Navigator, a local charity providing advice for young people focused on housing advice, homelessness, health, welfare, education, employment and training. We also supported the Hillingdon Mencap with on-going works at their hydrotherapy pool and helped the Vyners School Swing Band.