Fri 13th March 2015 at 12.00 am - 12.00 am
Collection at Marlow Bridge raised �1,876.50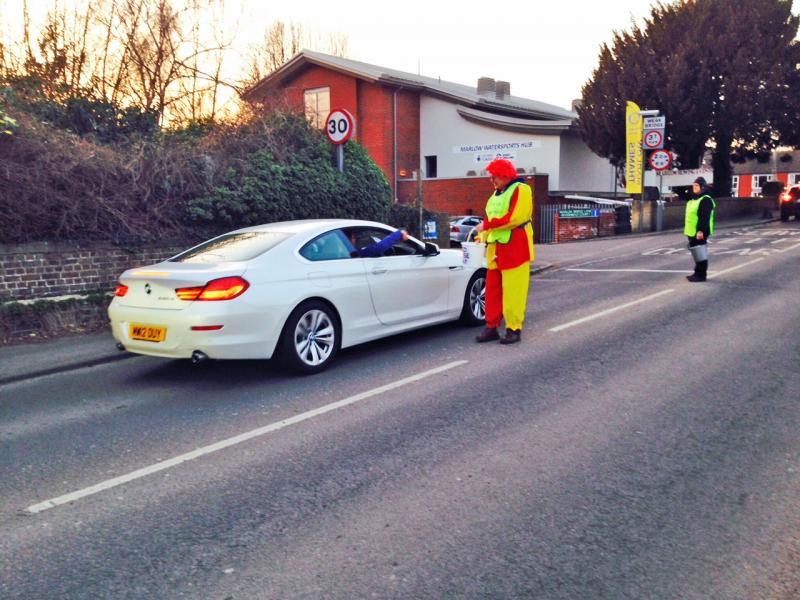 Show related pages
A massive well done to everyone who collected for Red Nose Day on Marlow Bridge this evening. In 2.5 hours we raised a massive 1675!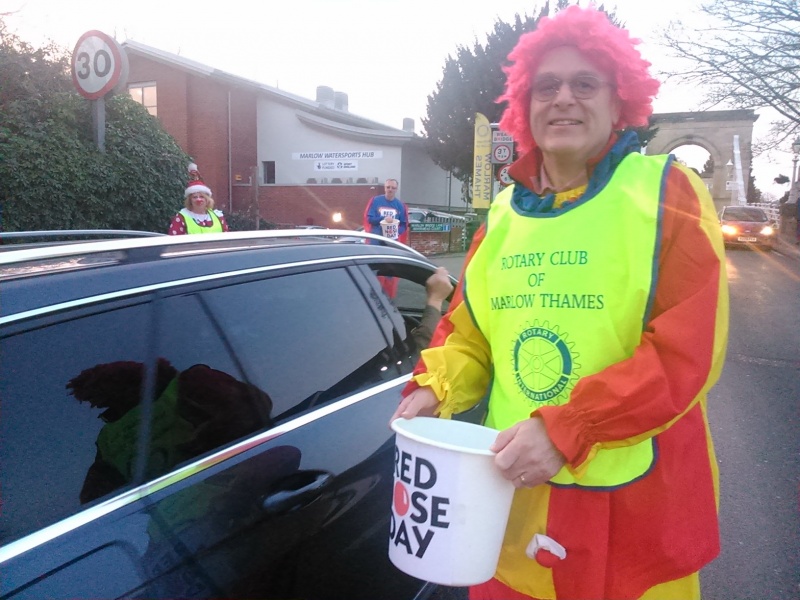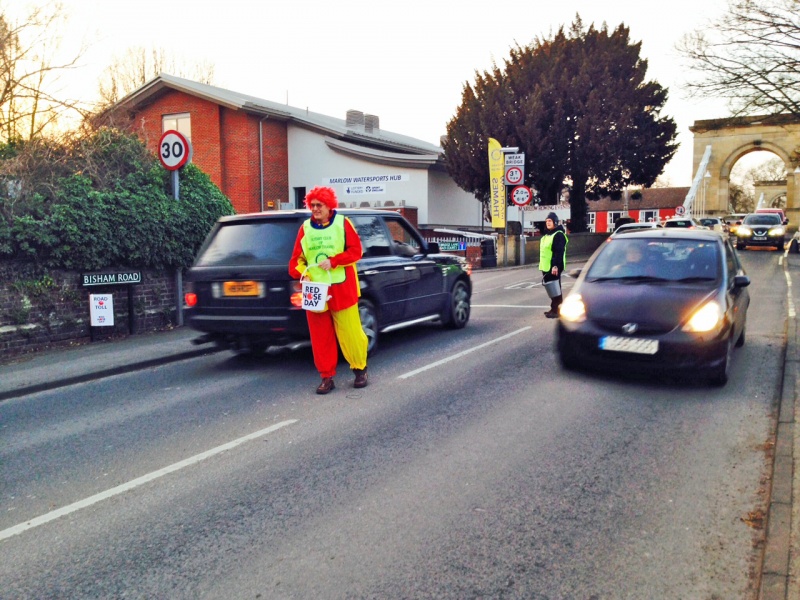 Thank you Richard (in devil's horns), Nicole (in purple wig), John P for sign holding and reversible flags, Alan especially for going home for the money bags, Peter (with fez), Dermot (as superman and for adding up), David Su (as a clown), David H for hot cups of tea, David M for the counting machine, and especially red spotted Ann for organising the count in the bar of the Rowing Club and Biggles Derek behind the bar!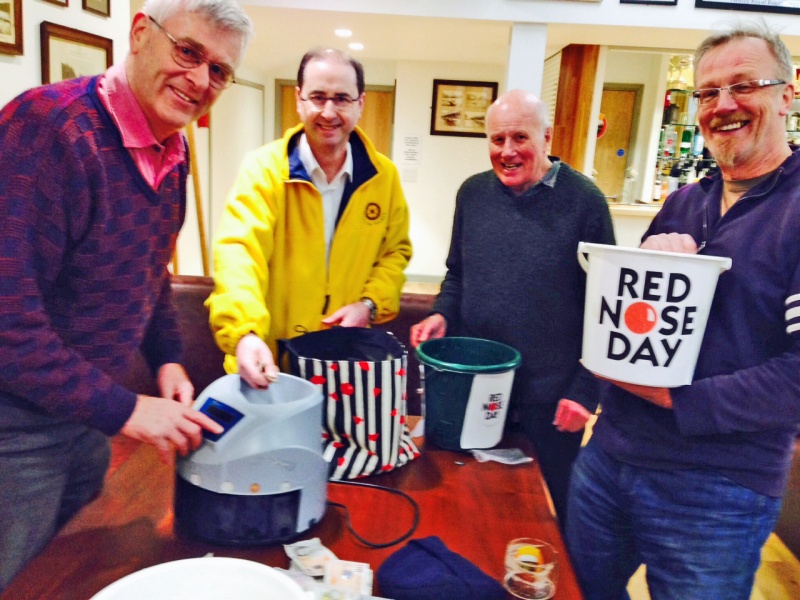 A great and fun team effort!
Sarah