Pencil Distribution to Developing Countries.
The Rotary Club of Workington received 6 tons of pencils for distribution to schools & orphanages in developing countries.
These were donated to the Club by Kevin Farrington of Derwent Recycling of Lillyhall Workington who was disposing of these imperfect pencils on behalf of the manufacturer The Cumberland Pencil Company.
The manufacturer, who wished to work with Rotary, agreed that Derwent Recycling could offer these to our club to assist with our overseas programmes.
A massive effort by Ken Kirkwood and his team have sorted & packed an estimated 1 million pencils & cases, which have so far been despatched to the Ukraine, Gambia, Zambia, Malawi, Tibet amongst others. The distribution has been assisted by our colleagues in other Rotary Clubs including Rotary partner organisations such as Shelter Box, Water Aid & the VSO. No private companies have been involved in this sole Rotary effort.
Our club wishes to thank all those who gave their time & resources to assist us in ensuring that these pencils reached the children without any cost to them.
**********************************************************************************************
The following photographs show the Pencils provided to the Bethel Nursery School in Gambia and distributed on our behalf by the Rotary Club of Banjul - Gambia.
Presented on our behalf by the Rotary Club of Banjul - Gambia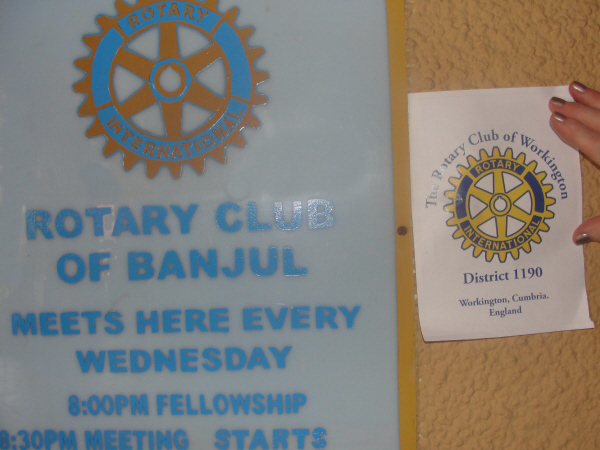 Children of the Bethel Nursery making use of the Pencils.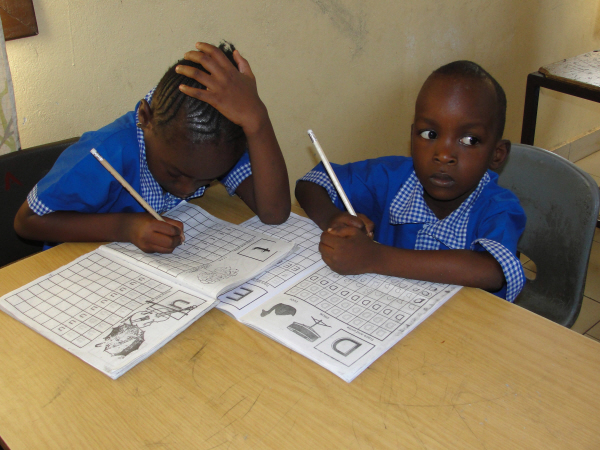 Pencils ready for use by the children.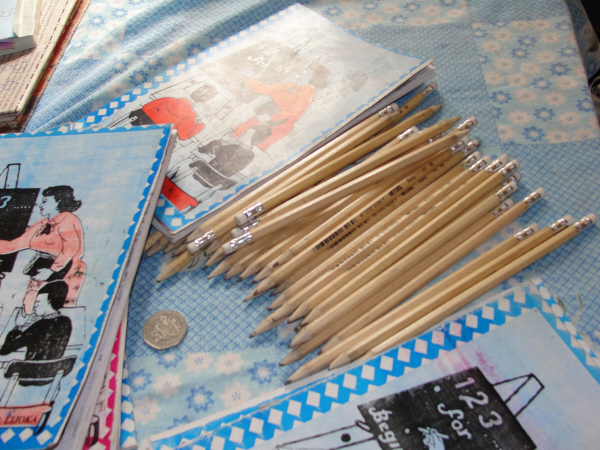 Bethel Nursery Children at work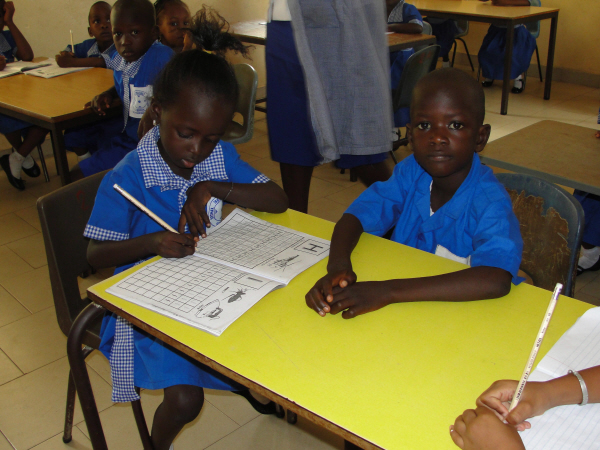 Involvement of the Rotary Club of Whitehaven
Anthony Payne of the Whitehaven Rotary Club and his wife have just been on a safari holiday in South Africa. He took about 1000 of your pencils with him, intending to pass them on to the Rotary Club of Phalaborwa.
Unfortunately it wasn't possible to meet anyone from the Club, however, the Lodge where he was staying had managed to contact the Club in Tzaneen, a town rather nearer to where he was,and undertook to pass them on.
Anthony is shown below handing the pencils over to Mr Sammy Zwame, the manager of the lodge where he was staying.