Club Meetings/ 2014-09-10 St John Ambulance in Jersey - Peter Walsh
A talk from Peter Walsh on St John Ambulance in Jersey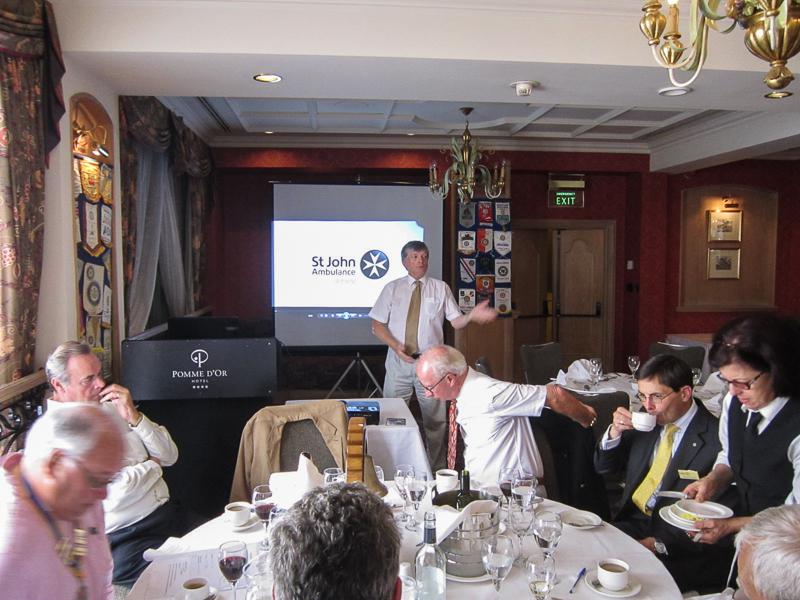 Show related pages
Peter Walsh spoke about his role as Chief Executive of St John Ambulance, Jersey.
He showed a DVD, recently produced, which shows something of the activities the charity is involved in such as first aid training for companies and schoolchildren, back up to the States Ambulance service, installing defibrillators, and providing first aid cover at a great number of public events in Jersey such as the Battle of Flowers, car and motorcycle events, the horse racing etc.
Club members were given a leaflet which describes St John Ambulance Jersey activities and which calls for Islanders to get involved - to volunteer, to sponsor, to donate. There are, for example, a number of youth projects which need funding and help to keep them going.
President Ray thanked Peter for his talk and presented him with a cheque for St John of