"Youth Speaks" 2014 - Winning Performances!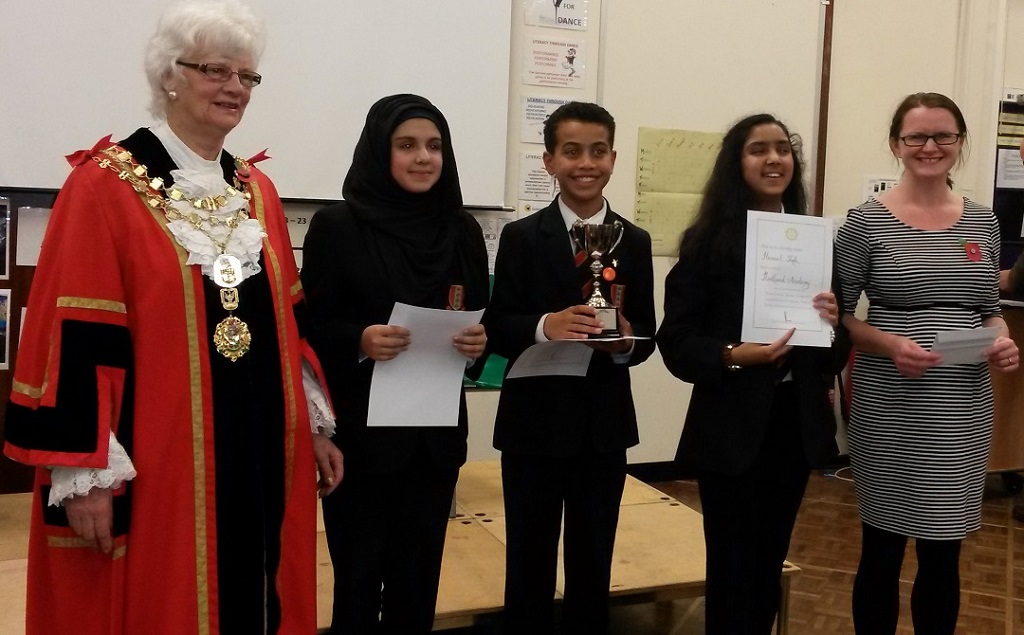 Tuesday 11th November was a day to remember in so many ways. It was, of course, Remembrance Day, and the competitors in our local round of Rotary Great Britain & Ireland's public speaking competition paid their own tributes to the fallen of the past century while putting their own cases forward with their entries in this year's competition. 6 teams took part in two categories with the winning Intermediate and Senior teams going forward to a heat covering a wider area including schools from Windsor, Slough & Ascot.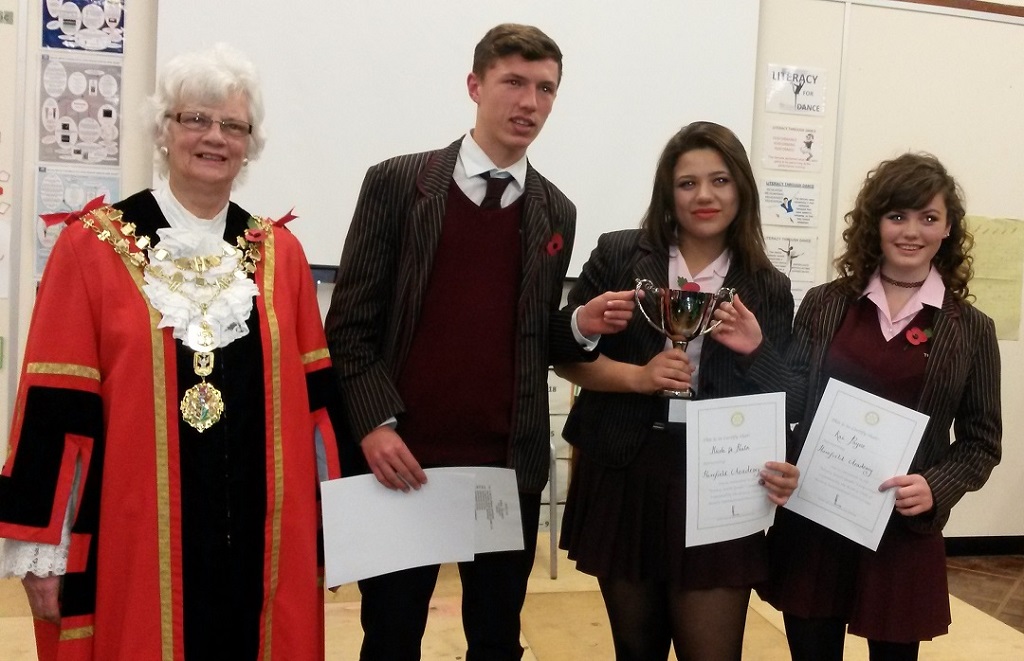 The Mayor of Hillingdon, Councillor Catherine Dann, presented certificates and prizes to the winning Intermediate team from Northwood Academy, Malak Mehdi, Manasa Tagica, and Heenal Shah, who gave us Myths & Legends and to the winning Seniors team from Harefield Academy, Blake Elliott, Nicole de Paula & Kye Payne who presented Remembrance.
We wish the teams great success in the next round!