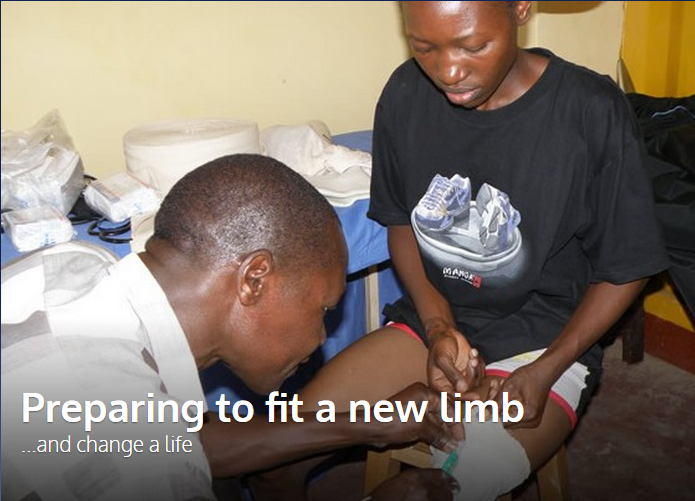 In 1985 Guildford Rotary Member, Dr Clive Addis-Jones, helped to set up the Rotary Jaipur Limb Project, and was the Founder Chairman when it became a registered charity in 1993.
The Rotary Jaipur Limb project is a pro-active fund-raising and project-initiating body of Rotarians, drawn from all over Rotary GB&I (the Rotary International region covering Britain and Ireland). It was formed in 1985 and became a registered charity in 1995.
There are 9 trustees, assisted by several co-opted managers, who divide their time between raising awareness of the project among Rotarians in Rotary GB&I, identifying appropriate sites for projects, principally in India and Africa, and assisting in the preparation of programmes, budgets and financing for those projects.
In recognition of his long standing involvement in the Charity, which includes two periods as Chairman, the Trustees and Management Committee have invited Clive to be a Patron of the Society having