As usual we shall be accompanying Santa on his rounds this year and collecting for local charities and Rotary good causes.
We shall do our best to follow the following itinerary but please understand that weather conditions or other circumstances may cause us to alter our plans at the last moment.
Santa sets off each night at about 5pm but the route followed may not necessarily be in the order shown below.
Friday 1st December: Aveton Gifford and Loddiswell £112.62 collected


Monday 4th December: Churchstow and Thurlestone £254.92 collected

Wednesday 6th December: Highfield Drive, W and E Charleton and Frogmore £214.76 collected

Thursday 7th December: Chillington £382.15 collected

Monday 11th December: Rack Park and Saffron Park, Kingsbridge £298.89 collected

Wednesday 13th December: Kingsway Park and Westville, Kingsbridge + stopping in Wallingford Rd and at Scholars Walk £252.07 collected

Thursday 14th December: Northville, Trebblepark and Redford, Kingsbridge £151.95 collected

Monday 18th December: Stokenham and Beesands £314.16 collected

Tuesday 19th December: Salcombe, Malborough and Hope Cove (Salcombe Rotary Club will be accompanying Santa tonight) £443.00 collected
Total collected £2,424.50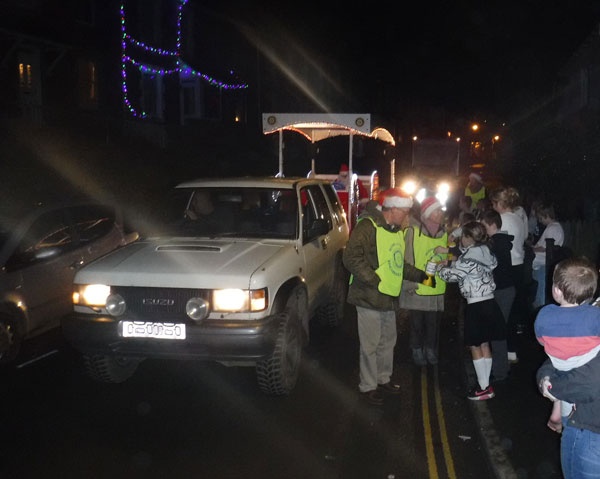 Great to see the children waiting for Santa who this year will be out and about walking rather than riding on the float.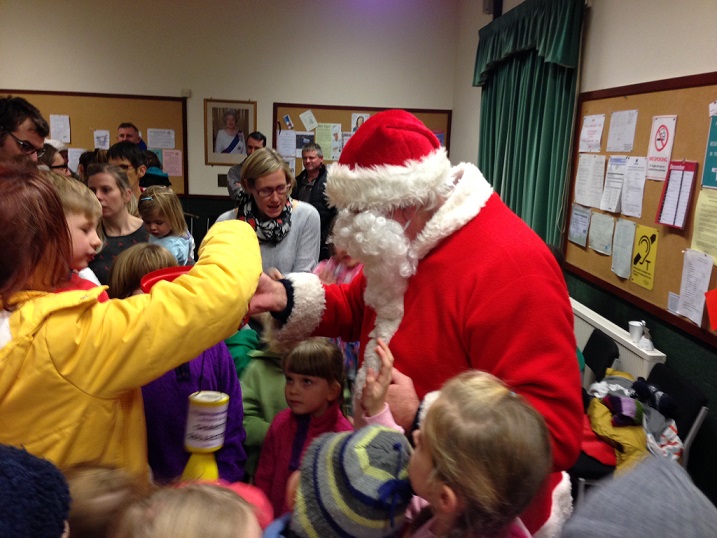 Santa visits a Christmas party at Loddiswell Village Hall.