Snow Climbing
Talk by Ian Parkin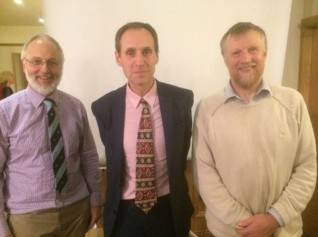 Laurencekirk Rotary Club had the Pleasure of Mearns Academy previous rector Mr Ian Parkin.
He is an experienced Hill walker and climber and his special passion is snow climbing with a particular interest in Avalanches
He gave a very interesting talk on the different types of avalanches and the dangers associated and how best to predict and plan ahead when walking in the mountains.
He shared some of his own personal experiences and how easy it is to almost misread weather conditions and gave tips on how to identify Avalanche areas and how best to avoid them
He also shared an amazing photo library of some of his winter climbing experiences. His talk was fascinating and very well received.