RUNCORN ROTARY REACHES OUT TO KEEP INDIA POLIO FREE
Mon 9th February 2015 at 12.00 am - Tue 31st March 2015 - 12.00 am
Local Rotarian Ken Tonge from Runcorn will soon be travelling to the most at risk areas of India to help immunise thousands of children against Polio on National Immunisation Day.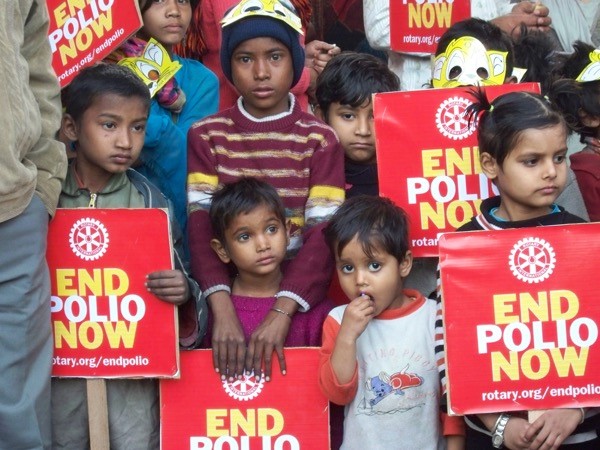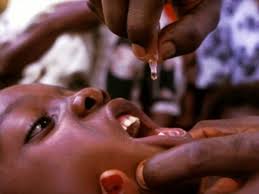 Ken Tonge from Runcorn Rotary Club will be joining a group of 76 volunteers who come from across Great Britain & Ireland including England, Northern Ireland, Republic of Ireland, Scotland, Wales and the Channel Islands, and they will also meet up with 250 other Rotary International members from Belgium, USA, Japan, Australia and Holland to help with the immunisation of children across the country.
This is an extremely encouraging response to keep polio free, after the tremendous efforts to eradicate the disease from the area. Although the country was declared free from the disease last year, there is still the real risk of re-infection from the high number of cases found in nearby and therefore it is essential that high levels of immunisation are maintained.
Ken Tonge who is travelling to with the project for his 1st time, comments, It is incredible to think that since making the pledge in 1985 to eradicate polio, Rotarians have pulled together to combat the disease all over the world. Travelling to India and working with fellow Rotarians illustrates how important it is to be involved in community projects that are not just on your doorstep. Rotarians have to self fund approx 2000 for their own travel and hotel costs to be part of the project
The aim of this years National Immunisation Day is to vaccinate over 172 million children under the age of 5 and in order to do so; the Rotary office in will allocate three locations where the International Rotarian volunteers will be placed to assist the local Rotary members.
The first will be located in the state of Utter Pradesh, an area which has been identified as a high risk area by the World Health Organisation, the second will be in Punjab, a region north of which has a high migrant population, and the final group will be staying in .
The immunisation, which is administered by two simple drops on the tongue, can be carried out easily by someone with no medical experience, and is crucial to keeping polio at bay. Rotary then hopes to continue to send out volunteers in the coming years, until this type of immunisation is replaced with an injection, a procedure that would require medically trained personnel.
Ken Tonge continues Its important that we dont lose momentum if we are going to beat this disease and the large group of Rotarians travelling out this year illustrates that we are still as passionate as ever. If you want to make a difference, you could join your local Rotary club or donate.
Ken, an Assistant Governor is the only representative from Rotary District 1280. He is President of Runcorn District FA and a Vice President of Table Tennis .
To donate to End Polio Now or to join Rotary International in and , visit www.rotarygbi.org or contact Runcorn Rotary club or Ken Tonge