Youth Service/ Young Chef 2015 - District Final
Robyn District 1190 winner 2015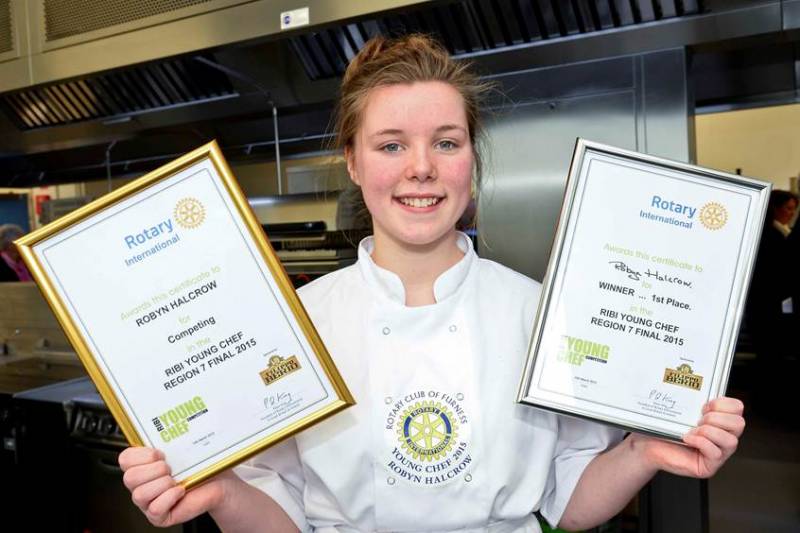 Show related pages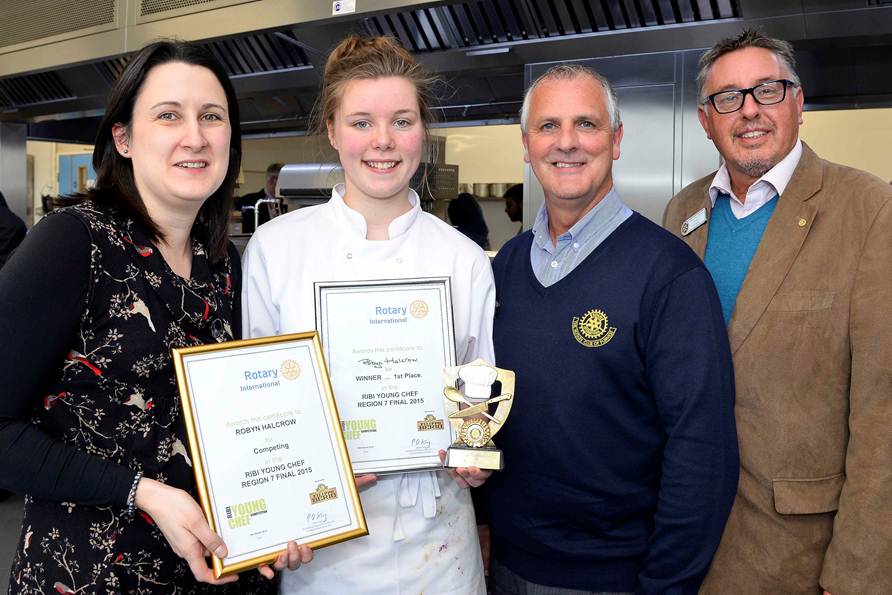 Not content with having secured an excellent win at the District Final of Rotary International Young Chef 2015 at Kendal College in February, Robyn Halcrow of Dowdales has gone on to win the Rotary Young Chef 2015 Regional Final at Hopwood College Rochdale on March 14th. Robyn now goes on to represent the Rotary Club of Furness at the National Final 2015 at Deeside on 25th April 2015, the National final covers the whole of Great Britain and Ireland.
Robyn who lives in Askam and goes to Dowdales attended the final with her parents and her teacher and mentor Louisa Gibson, along with Rotary Club of Furness Youth Services Chairman & sponsor Martin McLeavy, Rotarian Tony Clarke and also Rotarian Ken Day of the Rotary Club of Ulverston.
The Regional final covers a large area from Carlisle in the North to mid Wales, and was contested by eight (8) finalists all of whom cooked outstanding 3 course meals in a 2 hour window. Judging was undertaken by 3 professional Chefs of Hopwood College in a closely contested final, but as with all contests there can be only one winner.
Two of Robyns courses where described as restaurant standard with the third as excellent, high praise from the Chefs bearing in mind the finalists are only 14/15 years of age.
On declaring the winner, the organiser Roger Hirst congratulated all the other finalists for a massive achievement in reaching the Regional final. A picture of Robyn being declared the winner showed how gobsmacked she was, and her sponsoring club the Rotary Club of Furness could not have been happier for her and Louisa of Dowdales school.
All that remains for me (Martin McLeavy) to say is well done Robyn, Louisa and Dowdales and bring on the Final.