Every year we donate several thousand pounds to charities, local, national and international. Here are more pictures of recent donations to local charities.
---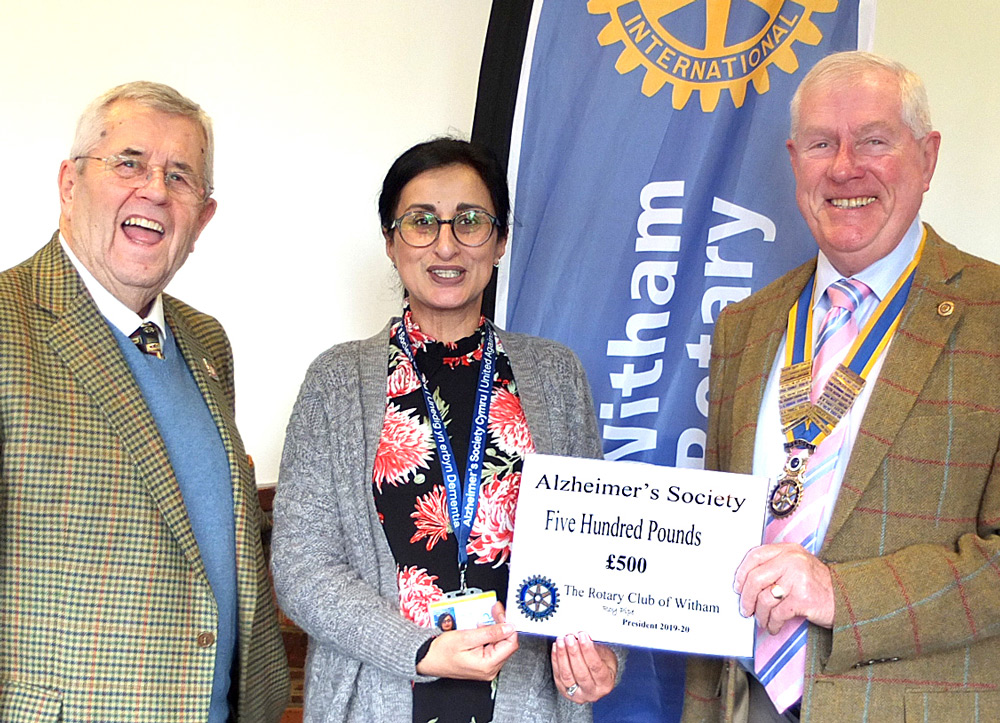 This photo speaks for itself. It was taken at the end of February 2020 just before covid lockdown when Mussara Gray of the Alzheimer's Society attended a Club meeting to received a donation.
---
Below is a photo from February 2019 of the presentation to Maz Keenan of Farleigh Hospice of £500. The Club has supported Farleigh Hospice for several years and is pleased to continue to do so.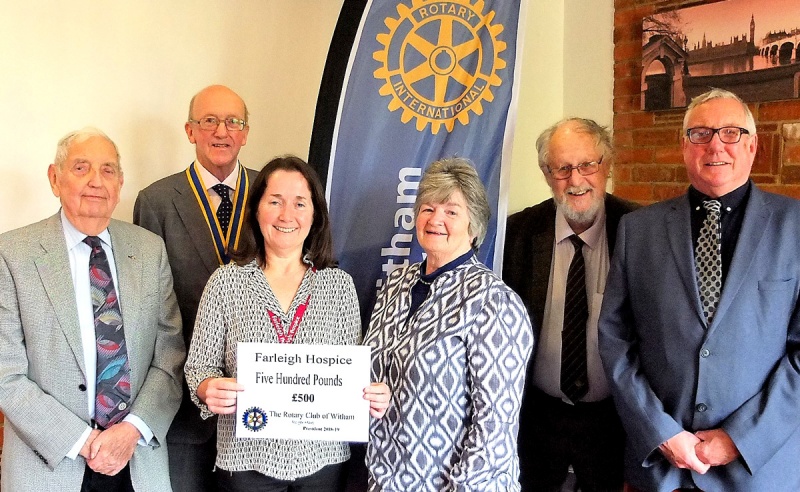 ---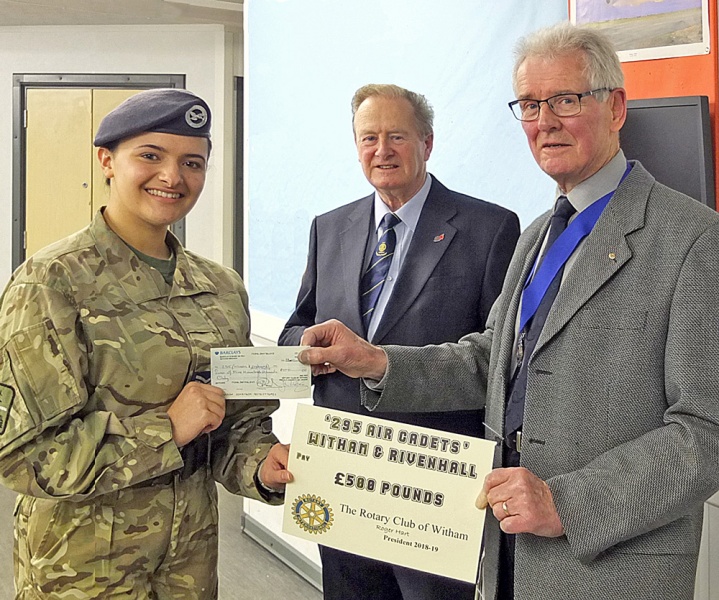 In January Rotarians Rodney Cullum and John Mellerio presented a cheque for £500 to Sergeant Rebecca Cordeiro of the 295 Witham and Rivenhall Air Cadets.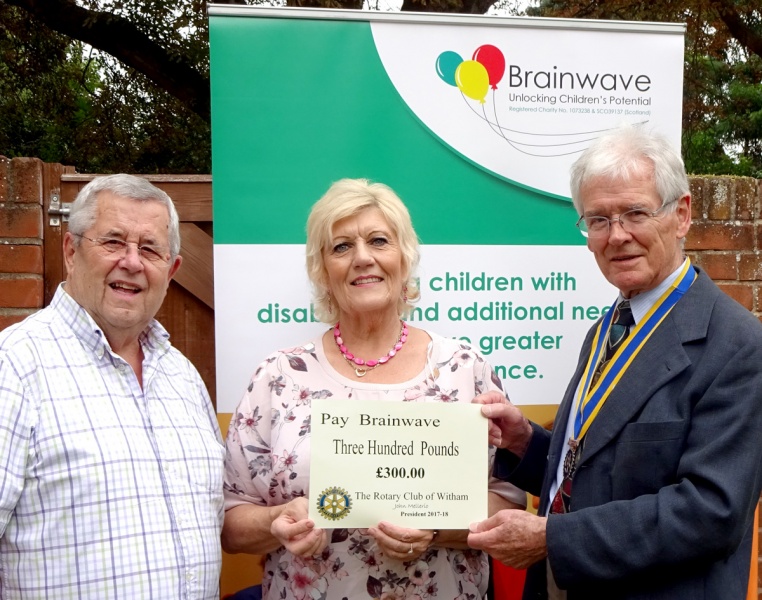 The photo above shows Gerry Gould, Community Manager for Brainwave, receiving a cheque for £300 from President John and Publicity Chairman Brian in late August. Gerry Gould said, 'It was a lovely surprise to receive this £300 cheque from the President and members of Witham Rotary Club. This donation will go towards enabling us to continue offering our therapy service to the children who have disabilities and additional needs that attend our Centre in Newland Street for therapy. Brainwave does not receive any Government funding and we are celebrating our 10 Anniversary of the opening of our Centre in Witham and the support offered to us over these 10 years by Witham Rotary Club is very much appreciated.'