Friends of Rotary
BLANDFORD ROTARY WANTS SOME NEW FRIENDS!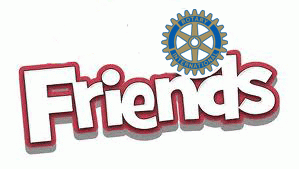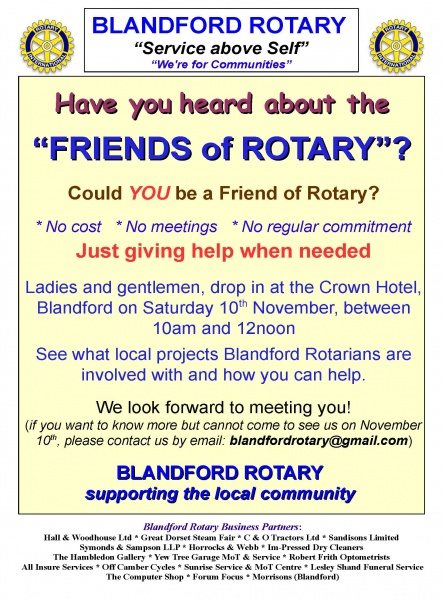 BLANDFORD ROTARY WANTS SOME NEW FRIENDS!
For more than 70 years Blandford Rotarians have organised projects and activities for local communities and raised many thousands of pounds.
President Andy Munden said "We have many ideas about how we can help our community, but sadly we don't always have the necessary man/woman power. This means some events that could help Blandford thrive just can't happen."
As a result, in addition to seeking new members, the club has realised following valuable feedback that many people who would like to be Rotarians simply don't have the time or resources to commit to weekly meetings.
The launch of the "Friends of Rotary" is an opportunity for local men and women to serve their community by offering their skills to support Rotary fundraising events and activities, all as part of a relaxed and fun group.
The "Friends" will assist Blandford Rotary when needed, by helping with like-minded people in the local community, and be welcome to attend Rotary social events.
If this interests you, you are invited to find out more by dropping-in to the Sealy Suite, Crown Hotel on Saturday 10th November from 10.00 am to 12 noon. You will be very welcome!