Satellite Group Meeting - Canal Walk from The Royal Oak, Blisworth
Tue 18th August 2015 at 18.15 - 19.15
Social - Canal Walk, Organised by Clive
SATELLITE GROUP SOCIAL - 18 AUGUST 2015
The Satellite branch of the Club is organising a social evening on Tuesday, 18th August, to which all members and their partners are welcome to join.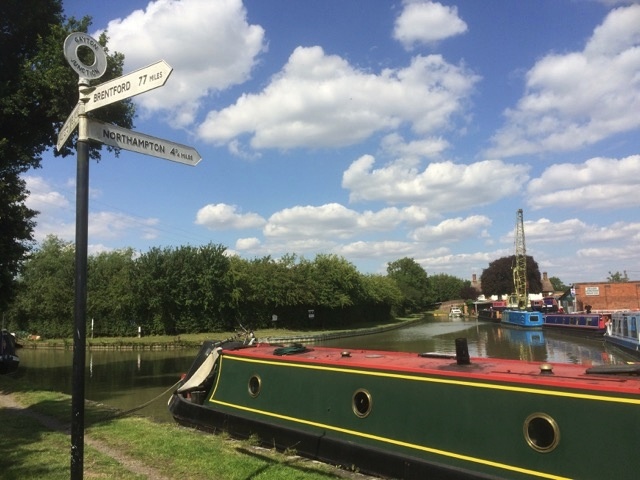 We will start the 1hour 45min towpath walk at The Royal Oak, Blisworth, at 6.15pm promptly.
We will head first to the northern entrance of the famous Blisworth tunnel, and then return to Blisworth. Then we head north to the junction of the Northampton branch of the Grand Union Canal, before returning to Blisworth for supper in the barn of The Royal Oak
For late comers, and those who prefer a shorter 1hour 15min walk, we will rendezvous at the bridge over the canal below the church in Blisworth, at 6.45pm, before heading north to the Northampton branch junction together.
Looking forward to your company
Clive.