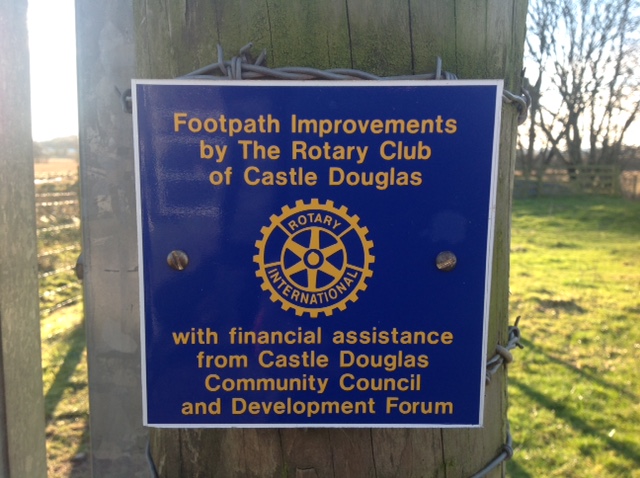 The Rotary Club of Castle Douglas recently completed a project to improve part of the footpath between Castle Douglas and Threave Estate.

Parts of the path on the old railway line which regularly became muddy were improved by spreading a gravel base. The signposted path is a popular walk from the town to Threave Castle and regularly used by those from the town and visitors alike. Other lower parts of the path, some of which occasionally flood, have not been part of this project.

Castle Douglas Community Council and Castle Douglas Development Forum assisted with financing grants and a work party from Council's Community Service personnel spread most of the base layer.

Thanks also go to local farmer Bobby Derby who gave assistance by transporting the sub base across his land to near the point of improvement.

The photo below shows Robin Hogg, project leader, together with Barbara Murray of the Community Council and Alan Murray of Castle Douglas Development Forum and who is also the president of Castle Douglas Rotary Club.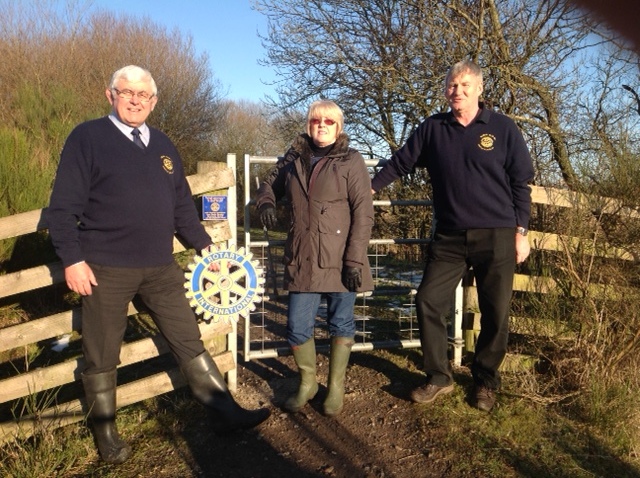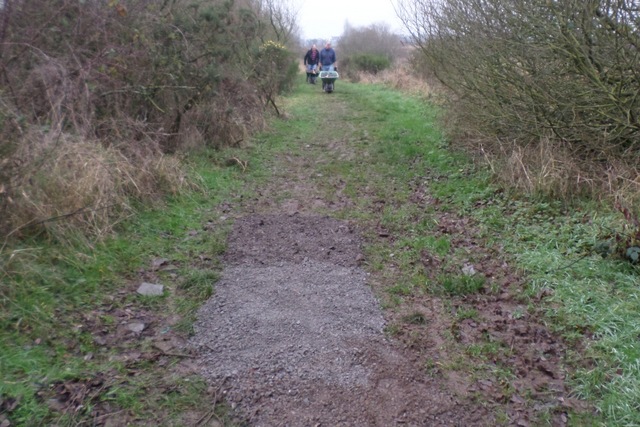 The work party arrives with gravel for the path.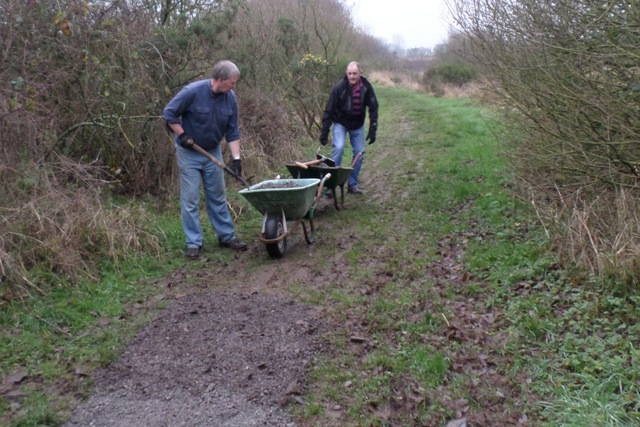 Rotarians Robin Hogg and George Dickson ready for action.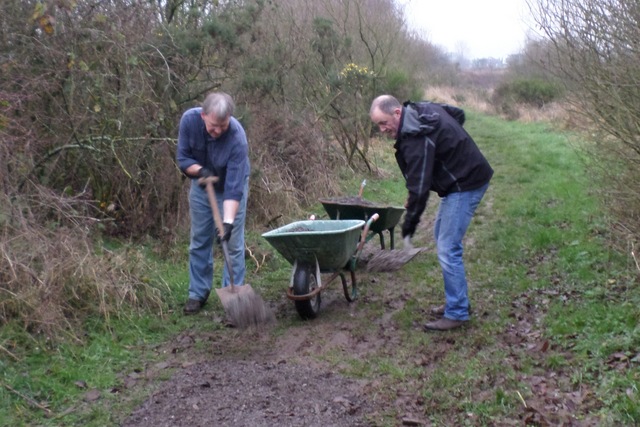 Spreading the gravel.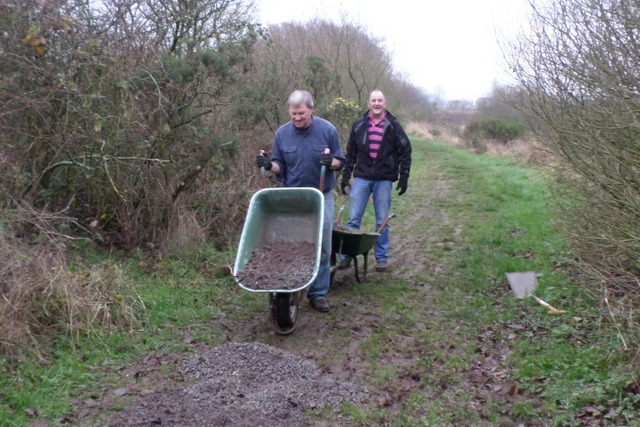 Filling the holes.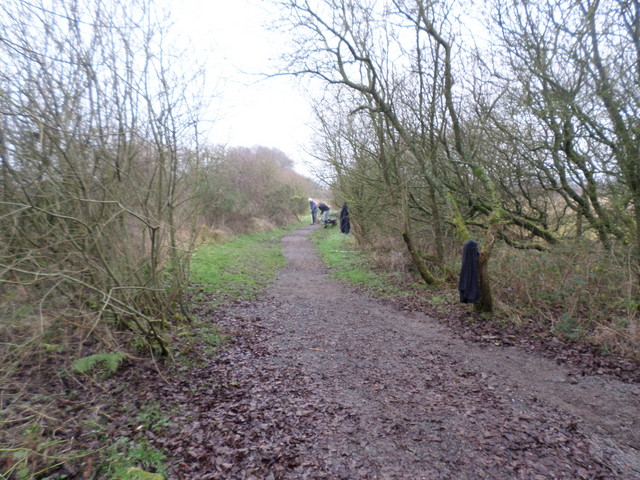 The finished path.