The first round of the annual Rotary Primary School Quiz took place at Castle Douglas Primary School on Thursday 5 February 2015 with all 8 schools in the Stewartry cluster involved for the first time. Many parents and families came to give their support to the teams.
There were 8 rounds of 5 questions on a variety of subjects and scoring was very high and close, with the lead changing at the end of every round. The result was a win for Castle Douglas with Lochrutton in 2nd place, only 1 point behind, and Kells 1 point behind them in 3rd place. Only 4 points divided the top 5 teams. Castle Douglas now go on to the next Round in Annan with the hopes of everyone that they go much further in this challenging national competition.
The event was organised by the Rotary Club of Castle Douglas who are very grateful to Headteacher David Tyson and his staff for providing the venue and refreshments.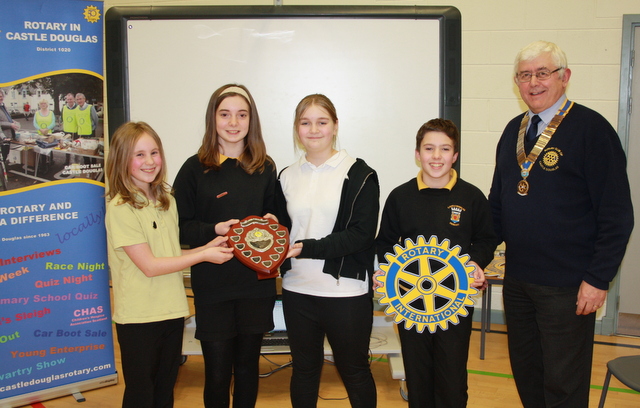 Rotary President Alan Murray presents the winning team from Castle Douglas Primary School with the Winner's Shield.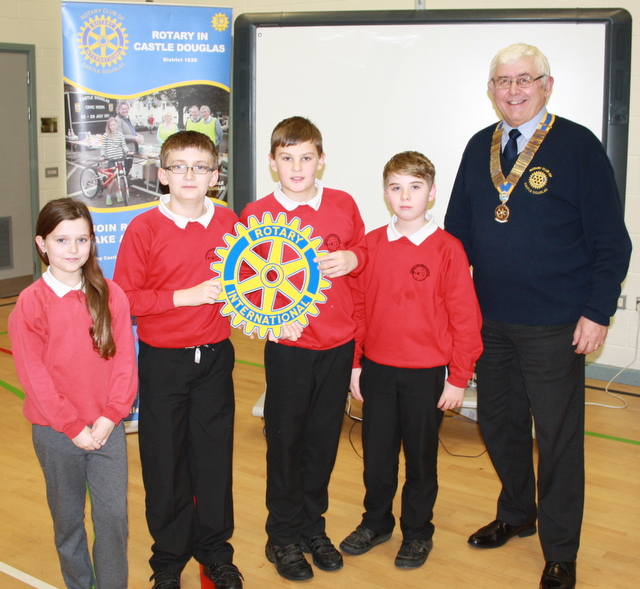 Second were Lochrutton School.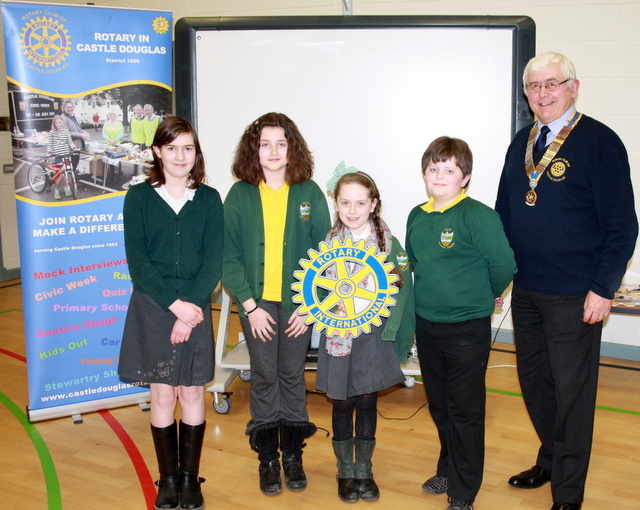 A close third were Kells Primary School.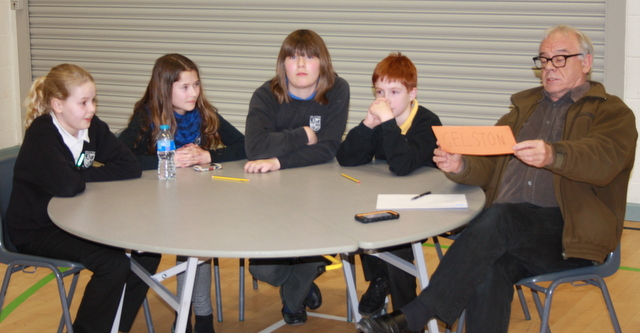 The other schools taking part included Gelston Primary.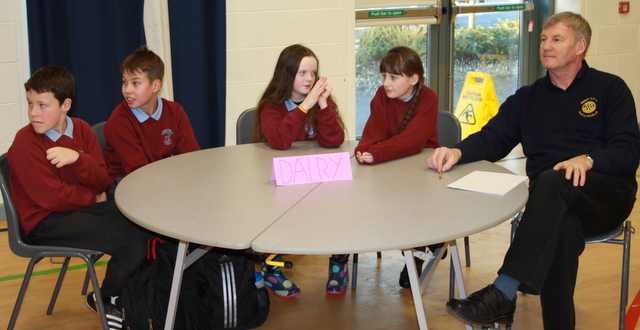 Dalry Primary School.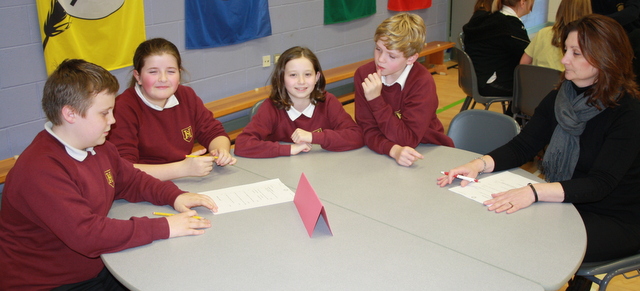 Hardgate Primary School.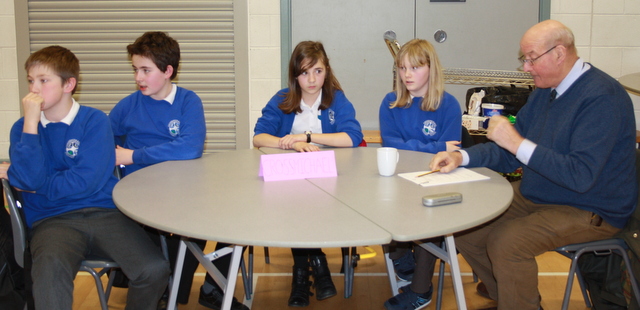 Crossmichael Primary School.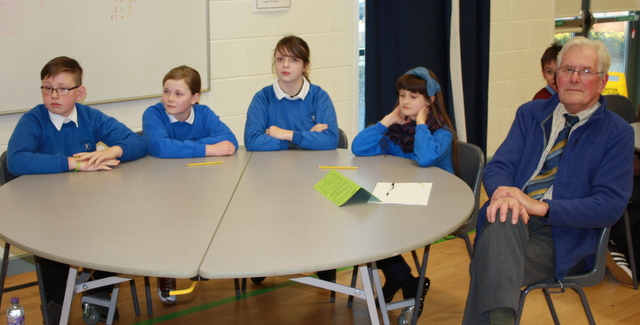 Springholm Primary School.