Penicuik ladies putting the fun into fundraising.
Ladies fund raising event.
Every few months or so the ladies associated with the club meet socially to chat and raise some funds. The latest event on Sunday 7 June was hosted by new members Rhona Somerville and Janet Richardson in Rhonas home. The theme on this occasion was fancy hats.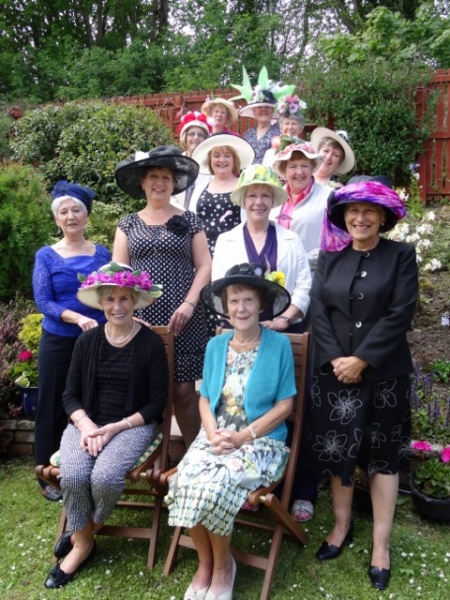 There were certainly some wonderful creations and by all accounts they thoroughly enjoyed themselves in the sunshine.
The donations made on the day brought the funds raised from this and the previous event to £450. That sum is to be split equally among three local and international charities.