We hold an online "Speaker Meeting" every Wednesday evening at 19.30 BST [GMT+1 London] online using video conferencing from Zoom Cloud Meetings - to join us simply use: Rotary E-Club of East Anglia's Weekly Zoom Meeting, https://zoom.us/j/470985565
Meeting: Thursday 4th June - Wednesday 10th June 2015

President's Prattling ...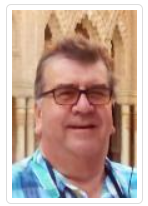 This week has been a week of mixed emotions for me in both my district and club roles because on Monday I went to celebrate the formation of a new Satellite Club in Wymondham [nr Norwich] then a club council meeting online which we now have set up with a good team.

Tuesday was sad at lunch when I visited my old club becasue they are closing the Rotary doors at the end of the month because, after 47 years they are facing difficulty progressing. The evening was set up to introduce our member Alex to the world of a land-based club - Diss & District but unfortunately Alex's car engine decided to give up the ghost so we have to do it another time .. not to be daunted I still went and had a great time with old friends [Diss is our Speakers Club as it happens] - I also took the time to drop in on Eddie Higgins [one of our founders] to have a catch up.
David McC is now building a good speaker programme up for the coming months - but if you know of a good speaker then let him know. Last night was very imformative and useful to learn about how TRF and grants work and how working with other clubs on projects [ours or theirs] can benefit us all.

Club Happenings ...
June is Rotary Fellowship Month, as said last week when we heard about Rotary Fellowship Groups and Rotary Action Groups [RAGS] from Ian it is something unique to our organisation.
Andy, Les, Alex and me are getting prepared to raise awareness and money for Prostate Cancer through the national initiative started by our DG "The Rotary Ride" .. David McC is also supporting it by getting his son to ride 30 miles as he is swanning around Amsterdam on 21st June [Father's Day] - several members who are unable to commit to cycling have agreed to sponsor us so we should rasie a tidy sum.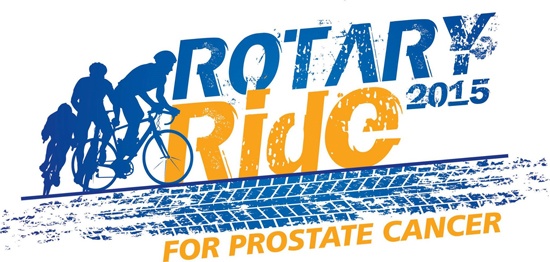 This Week's Speaker ...10th June
Steve Munns, Rotary Foundation Chairman talks about why The Rotary Foundation is important and an insight into what it is.
---
Time for Rotary ...
There is a lot of discussion about how to End Polio Now and there is no doubt listening to Steve that Rotary is winning the battle and we WILL finish the job by end of 2018!
Here's a story of how the polio project has worked in west Africa.
Why are we Rotarians? Because we not only know we can make a difference, we do make a difference.
---
Time to Think
The Dollywood Foundation's Imagination Library and Rotary International are working together to promote early childhood reading.
Dolly Parton and Rotary International from Rotary International on Vimeo.
---
Time to Learn ...
This week we begin a new section for our meetings, which we are calling Time to Learn. The idea is to share something very useful, very quickly. we will share a useful "morsel" to help you with technology.
If you have a morsel then let me know and i will add it - you can make comment below
Things to come ...
Here is a list of the upcoming speakers:
Click the link after each speaker to learn more about the topic [or visit our website at www.rotaryeclub.org.uk and follow the link for what's on]
Wednesday 17th June 2015 – Heaven's Above! By Canon Bob Baker – a light hearted look at the work and life of a country vicar. ….more info>> http://bit.ly/1B7IM3Z
Wednesday 24th June 2015 – Confessions of a Radio Host by James Martin North Highland Radio….more info>> http://bit.ly/1FM7ufI
NOTE: THERE IS NO MEETING ON 1st JULY
AS IT IS A DISTRICT HANDOVER EVENT AND MEMBERS ALSO ON HOLIDAY
Wednesday 8th July 2015 – "All About Peace initiatives" by Pat Webb PHF – District Peace Officer ….more info>> http://bit.ly/1HGQerG
Wednesday 15th July 2015 – A special Guest speaker Wayne Singleton treating us to his adventures in the Marathon De Sables … more info>> http://bit.ly/1KfM3Xh

Wednesday 22nd July 2015 - "Born to be Free" by Mark Little President of RACSRAG

---