We hold an online "Speaker Meeting" every Wednesday evening at 19.30 BST [GMT+1 London] online using video conferencing from Zoom Cloud Meetings - to join us simply use: Rotary E-Club of East Anglia's Weekly Zoom Meeting, https://zoom.us/j/470985565
Meeting: Wednesday 1st July 2015

President's Prattling ...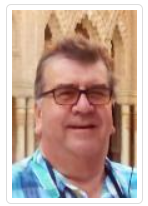 Well folks the online speaker meeting this week is postponed because it is the Rotary New Year's Day and many of our members are attending in person the District handover.
it is one of our opprtunities to get together face to face with each other and with Rotarians from other clubs around East Anglia.
Club Happenings ...
Our team should be proud of ourselves because with the help of many spkonsors the final result looks like we will have raised around £1200 (inc Gift Aid) for Prostate Cancer UK as part of a national "Rotary Ride" day arounpd the country. Throughout the UK Rotary club has donned lycra, oiled their wheels, pedalled on exercise bikes and cycled many miles in support of this campaign. We are proud to be part of it and at the handover we were presented with a certificate of participation and recognised by the DG in raising one of the district's highest amounts. Mind you the top club led the way with five grand! Brilliant.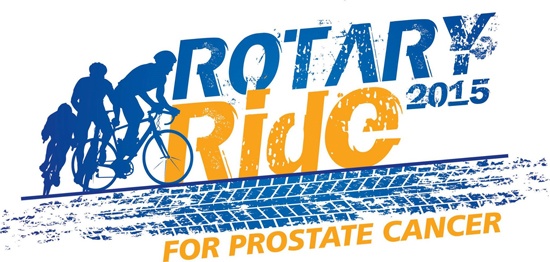 Last Night's Speaker ...
No speaker due to district handover face to face meeting
---
Time for Rotary ...
Why are we Rotarians? Because we not only know we can make a difference, we do make a difference.
---
Time for Fun ...
from John O'Callaghan on LaughFactory.com
A boy asks his father, "Dad, are bugs good to eat?" "That's disgusting. Don't talk about things like that over dinner," the dad replies. After dinner the father asks, "Now, son, what did you want to ask me?" "Oh, nothing," the boy says. "There was a bug in your soup, but now it's gone."
---
Time to Learn ...
Sometimes it's helpful to get a quick conversion from one kind of unit to another, and it's easily done at Google.com, as you'll see here.
If you have a morsel then let me know and i will add it - you can make comment below
---
Things to come ...
Here is a list of the upcoming speakers:
Click the link after each speaker to learn more about the topic [or visit our website at www.rotaryeclub.org.uk and follow the link for what's on
Wednesday 8th July 2015 – "All About Peace initiatives" by Pat Webb PHF – District Peace Officer ….more info>> http://bit.ly/1HGQerG
Wednesday 15th July 2015 – A special Guest speaker Wayne Singleton treating us to his adventures in the Marathon De Sables … more info>> http://bit.ly/1KfM3Xh

Wednesday 22nd July 2015 - "Born to be Free" by Mark Little President of RACSRAG

---