We hold an online "Speaker Meeting" every Wednesday evening at 19.30 BST [GMT+1 London] online using video conferencing from Zoom Cloud Meetings - to join us simply use: Rotary E-Club of East Anglia's Weekly Zoom Meeting, https://zoom.us/j/470985565
Meeting: Thursday 2nd July - Wednesday 8th July 2015

President's Prattling ...
The weather has been really awful! .. on Saturday I had a day on the broads in glorious sunshine and then again on Sunday with 8 friends and it hissed down until 3 o clock!! Still, we did have a good time consuming vino and food galore.

On the Rotary front I attended a Community Action Conference on Tuesday representing Rotary amongst a significant number of charities and community groups. I have to admit that I was not looking forward to it as I was manning a stand in the breaks single handedly. However it turned out that the day was well organised and relevant - added benefit was that I knew an awful lot more people than I thought I would. I spoke to a couple of people that was interested in knowing more about our eClub and gained a couple of speakers to boot, so David will be happy.

Club Happenings ...
The good news is that donations have been coming in for the Rotary Ride and we look like we will achieve just over £1000 [without Gift Aid] once all the pledges have been fufilled so that was a worthwhile effort on our part ... next year maybe we can go for broke and get more of us on our bikes ... I might even ride a real one ;-))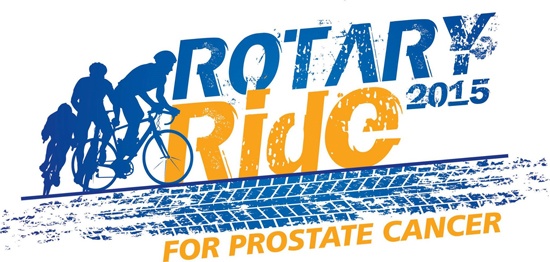 Our new member Sam Sweiry has been active down in Eastbourne promoting new members in Sussex and with the use of social media and a website at www.sussexerotary.uk
This Week's Speaker ... 8th July
We had the pleasure of listening to Pat Webb our district Peace Officer about what is happening regarding our peace initiatives, a peace conference in October and the peace scholars.
---
Time for Rotary ...
We have been gifted a video from a friend in Tennissee:
Why are we Rotarians? Because we not only know we can make a difference, we do make a difference.
---
Time to Think
Raised listening to his dad's old records, Joey Alexander plays a brand of sharp, modern piano jazz that you likely wouldn't expect to hear from a pre-teenager. Listen as the 11-year-old delights the TED crowd with his very special performance of a Thelonious Monk classic
---
Time to Learn ...
"I have a laptop with a webcam, but I don't know how I'd record a video message."
Worry not! Here's how you can use YouTube to record using your laptop's webcam:
That address again:
http://youtube.com/my_webcam/
If you have a morsel then let me know and i will add it - you can make comment below
Things to come ...
Here is a list of the upcoming speakers:
Click the link after each speaker to learn more about the topic [or visit our website at www.rotaryeclub.org.uk and follow the link for what's on]
NOTE: THERE IS NO MEETING ON 1st JULY
AS IT IS A DISTRICT HANDOVER EVENT AND MEMBERS ALSO ON HOLIDAY
Wednesday 15th July 2015 – A special Guest speaker Wayne Singleton treating us to his adventures in the Marathon De Sables … more info>> http://bit.ly/1KfM3Xh

Wednesday 22nd July 2015 - "Born to be Free" by Mark Little President of RACSRAG

---