Press Reports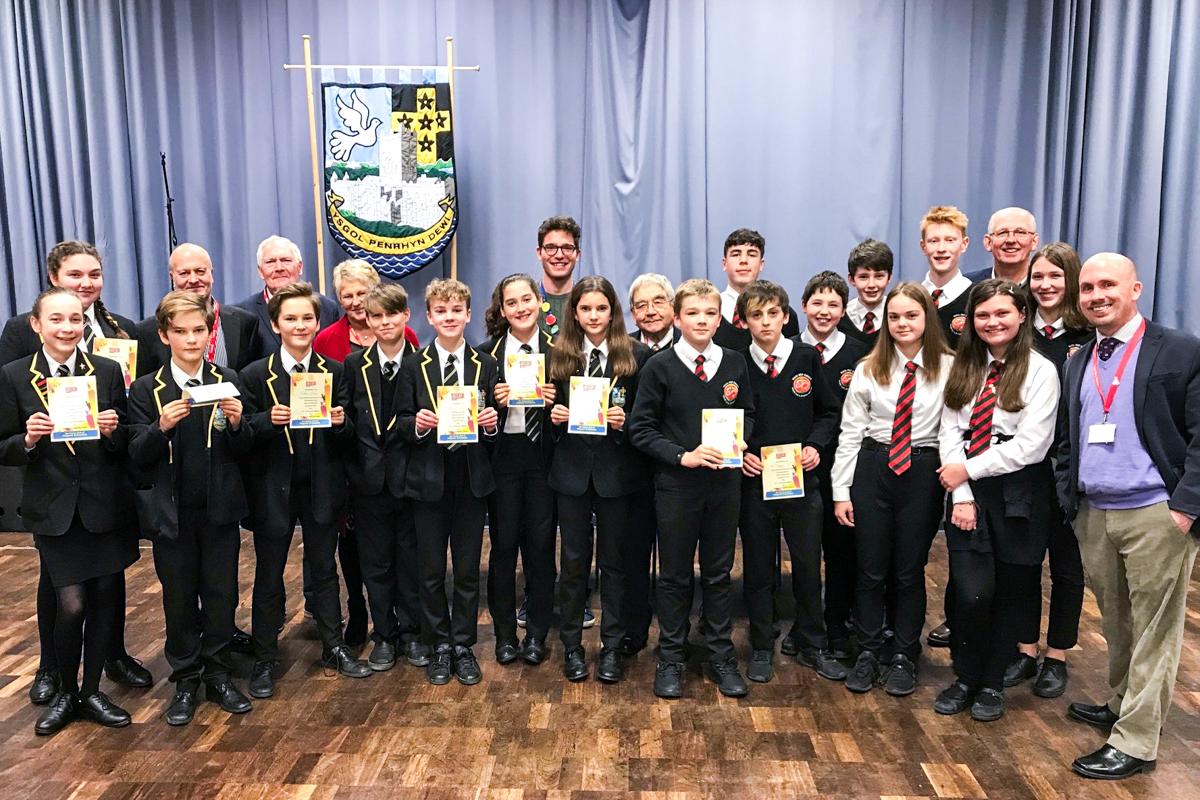 Youth Speaks Out
The Rotary Club of Fishguard & Goodwick held their Annual "Youth Speaks" competition at Ysgol Penrhyn Dewi on the 9th January.
There were six teams in the intermediate class, and they chose some very challenging topics for debate. Among the subjects were, The film industry is unequal, the right to vote should be raised to 16, legalisation of marijuana and Euthanasia. Some controversial and challenging topics which all the teams handled with great skill. They all demonstrated serious thought and thorough research into their chosen subjects.
The winning team from Ysgol Penrhyn Dewi chose " This house believes the age of criminal responsibility should be increased." They debated the motion with passion and skill and put forward both sides of the argument with equal intensity. The team, Nathan Howe, Maisie Millichip and Annis Henton are seen here receiving their winner's certificates from Myles Huthwaite, the president of the Rotary Club of Fishguard and Goodwick.
There was only one senior team but they presented both side of the argument with great enthusiasm. The Senior Team, Isabel Howe, Zara Simpson and Henry Raymond debated "Students from our Area are not encouraged to pursue ambitious careers."
The two winning teams will be off to Narberth on the 22nd January to compete in the next level of this National Competition.
The Rotary Club would like thank Sue and Dick Russill and Jonathan Hughes the judges and Johannes Neumann and Time Bercury, who successfully helped and guided the teams to perform so well in this year's competition.
Richard Goswell