A local undergraduate addresses the Rotary Club on her work in Peru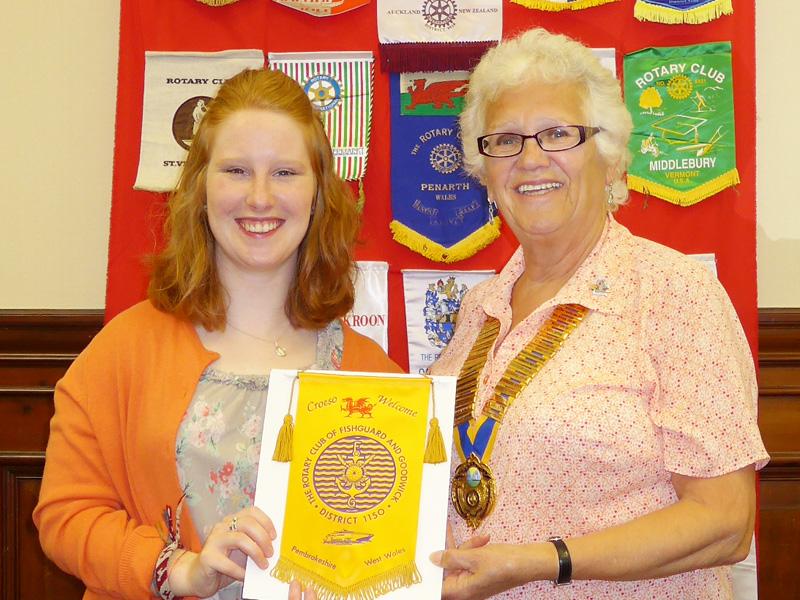 The Rotary Club met on July 10 at the Bay Hotel. President Maggie Stringer welcomed guest speaker Nia Rees from Maenclochog . Secretary Nigel Owen reported that the success of the Rotary reading programme was noted at a recent meeting with Ysgol Bro Gwaun and confirmed that the programme will start again in September for the autumn term. The club had received a letter of thanks from Kids Cancer Charity for supporting respite care for two local families.
Nia Rees was then invited to present her project on housing pathways for young people in Cusco, Peru. She explained that she was in her final year at Cardiff University studying Human Geography. She has already spent a year volunteering with Save the Children in Peru and had been awarded a travel scholarship by the Royal Geographical Society to work there. She is now planning to develop her interest in housing for young people by carrying out a month's research in Cusco. This will form the basis of her University dissertation. There was much interest in Nia's clear and enthusiastic exposition. This led to discussion about how our club could help by engaging the support of the international network of Rotarians in Peru . To this end, Nia will present our bannerettes to Rotary Clubs in Cusco to back up letters of introduction from President Maggie and District Governor Chris Williams.
The meeting closed with the final toast to Rotary International by Vanessa Walker .