Honorary Membership - David Moyes
Tue 11th August 2015 at 18.30 - 20.30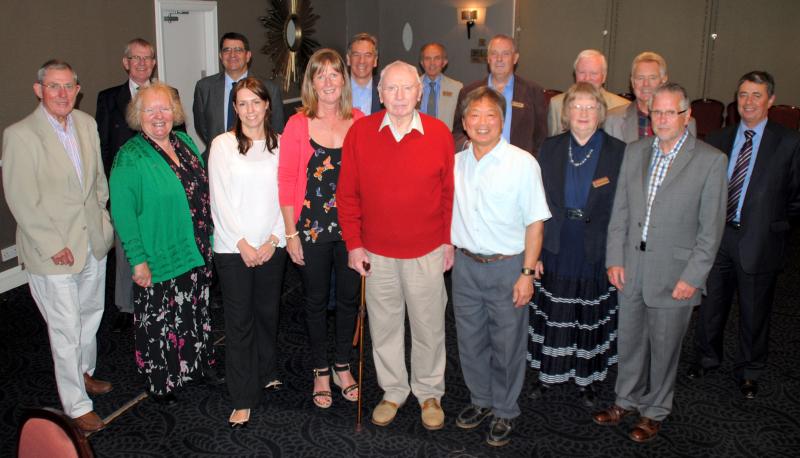 HONORARY MEMBERSHIP
At this meeting the Club was delighted to bestow Honorary Membership upon David Moyes. David is a long standing member of the Club and has supported all of its work and social life since joining. Born in Perth, he was an able cricketer, footballer and golfer. David has resided in Crossford for many years and previously worked for Scottish Power. David had celebrated his 90th birthday only a few days before he joined other Club members along with his daughter, Frances, where he was surprised when President Alex Evan Wong announced his Honorary Membership.
David and Frances are pictured along with some of the Club members.
NSPCC

Our meeting speaker was Sara Ling from NSPCC who described the excellent work of Childline counsellors who receive thousands of calls from children throughout Scotland. There is a peak during the summer holidays, which is a sad reflection. Training is crucial in counsellors deciding when to intervene and to call police or other authorities to help the children. Retaining the confidence of the children, callers and agreeing a course of action is highly important.
She outlined a series of statistics to show that the problem of child abuse did not seem to be diminishing in Scotland and there remained a great need for the services of the SSPCC. Volunteers are always required!