We have been involved with The Joe Homan charity since the 1970's. It caters for orphaned and disadvantaged children in India. As present, we are sponsoring a 16 year-old boy from a village called Anuppanadi on the outskirts of Maduri. His name is Vijaybabu and he began a three year apprenticeship course studying for a diploma in mechanical engineering at the Government Polytechnic College near Theni.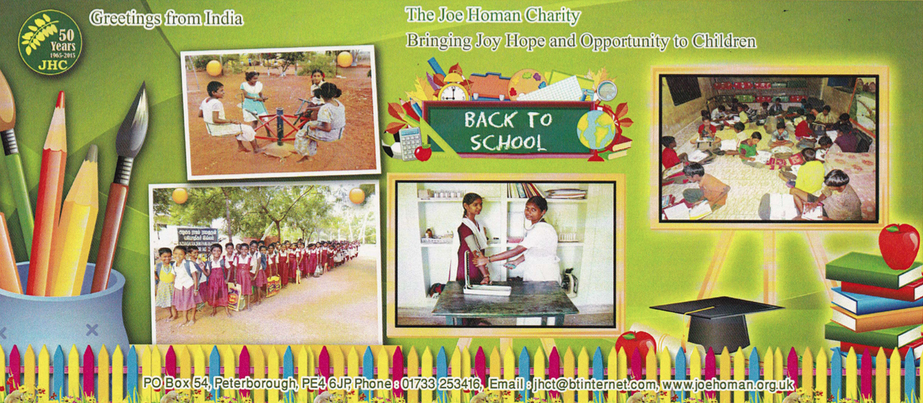 Vijaybabu has two sisters and two brothers. His father abandoned the family when Vijaybabu was very young. His mother does tailoring work in the village but her wages are minimal. The eldest son left school at 13 and found a job in a factory; even with his wages, the family struggled. Vijaybabu was found a place in a Joe Homan Charity boys town. Here he recieved a good education and is fed proper meals. This gave him the opportunity to go on to higher education which is where we came in. Our sponsorship pays for the expenses of his three year course.
Below - A letter that Vijaybabu kindly sent to the club -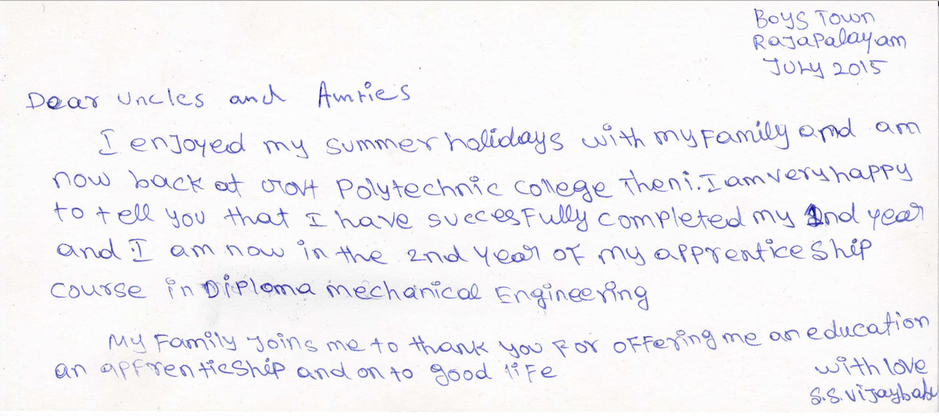 The Joe Homan Charity also holds evening meetings for children in disadvantaged villages. These meetings are run by teachers who oversee their homework studies. A nutritious meal is also provided for the children. As most of the houses do not have electricity, the classes are held in community buildings with the facilities - local religious buildings or the local meeting house.
We try to sponsor a village for the year as often as possible. Our previous sponsor student, Prakash Kumar completed his course in mechanical engineering in 2012. He gained an employment placement with the TVS in Maduri and he is still with the company. He has obviously officially earned a full time position.
Please visit the Joe Homan website for more information http://www.joehoman.org.uk