A right Royal day out
Rotarians from Egham, Chertsey and Staines were once again on hand manning the gates at this year's Royal Egham Show.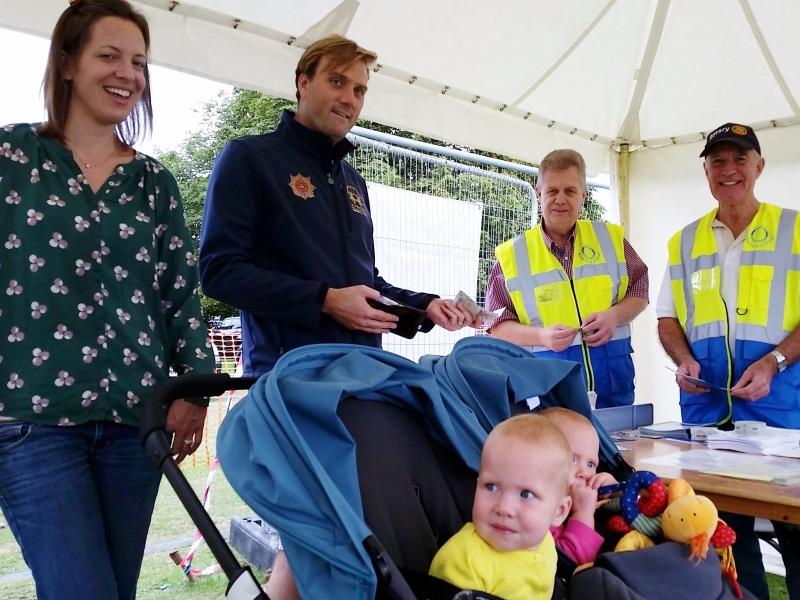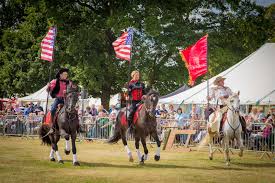 The show is an ever popular annual event which collates together a diverse variety of horticultural and agricultural themes, along with many other entertaining features, to help celebrate and enjoy a key aspect of British history. Held over the August bank holiday weekend, the show has now been running for 158 years and is situated in Caddey's field, Egham.
Founded in 1857 to encourage and enthuse the local farmers and labourers in their work, the show has been revamped since then to also mirror the 21st century and emphasize how life has changed radically in Egham for its residents. Keeping with traditional main elements, for example, the many marquees packed with delights of horticulture, intricate model engines and craft stands aplenty, there are refreshing additions and activities to appeal to people of all ages!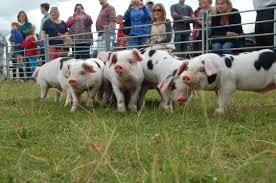 Fairground rides, tombola, comical Punch & Judy shows and a bouncy castle all aspire to entertain children and captivate their attention, with a new exciting Junior GP electric go-kart track close by where they can practice and perfect their driving skills cheered on by the family. There is also a boating pond, falconry, archery and an animal marquee complete with displays of rare poultry, livestock competitions and an educational section on the narrative of milk.
With a variety of trade and food stands providing a chance to browse and purchase wares, visitors can furthermore expect to enjoy the well loved dog shows, a vintage car display, steam and traction engines and take part in the raffle with an opportunity of winning in our Grand prize draw. The show has year on year held a special place amongst the hearts of the community and will surely continue to grow and make a lasting impression for future generations.