Fri 11th December 2015 at 12.00 pm - 4.00 pm
The Senior Citizens Christmas Tea Party was jointly organised by Thame's Rotary and Inner Wheel Clubs in collaboration with the Mayor of Thame and Thame Town Council.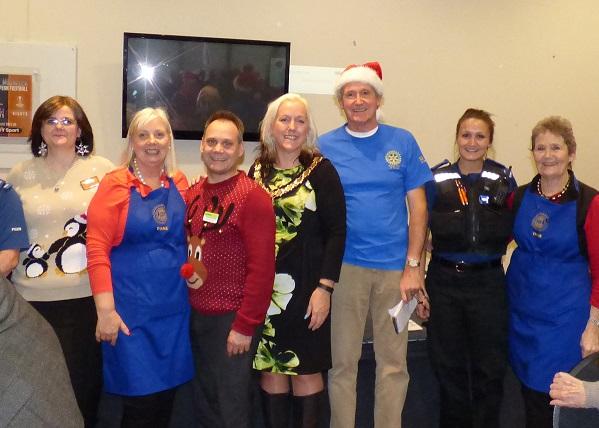 Show related pages
The traditional annual event took place on Friday 11th December at the Thame Football Club.


Entertainment was provided by St Joseph's Primary School Choir. Jeannette Matelot Green, SODC Councillor and former Mayor of Thame, played the piano. "Father Christmas" also turned up despite being very busy.
Peter Hook, President of the Rotary Club of Thame, said: "The event was a great success with approximately 80 Senior Citizens attended a very special afternoon. We are grateful to Sainsbury's and the Co-operative for providing food, the Inner Wheel of Thame for preparing the tea and everyone else for helping."

Photo: courtesy of Thame Town Council. More photos are available on

facebook.com/thamerotary