We hold an online "Speaker Meeting" every Wednesday evening at 19.30 BST [GMT+1 London] online using video conferencing from Zoom Cloud Meetings - to join us simply use: Rotary E-Club of East Anglia's Weekly Zoom Meeting, https://zoom.us/j/470985565
Meeting: Thursday 10th September - Wednesday 16th September 2015

President's Prattling ...
A week of getting back into the swing of things having had a few days break last week.

Little to report other than I attended a District executive meeting on Tuesday 8th with
Jacqueline where the district team discusses the state of things and plans for future stuff,
It was pleasing to get a FB private message from Keiko saying she is enjoying the asynchronous programme each week and it helps her to keep in touch. She has become the Rotary Student Alumni representative getting her involved in Rotary. Chihiro has an internship at UNOCHA [
OCHA is the part of the United Nations Secretariat responsible for bringing together humanitarian actions to ensure a coherent response to emergencies.
] and she is coming back to the UK for her dissertaiton soon. Coffee will be waiting :-)
EVENT: I have been asked to let everyone know about a special speaker coming to Lowestoft East Point Rotary Club on 29th September - Clive Knowles form British Ironworks Centre is talking about Community Arts Project "Knife Angel" where a call to surrender knives [in an amnesty] will lead to these knives being made into a sculture of an Angel [called Knife Angel]. Sounds interesting and Clive is coming all the way from Shropshire to talk about this campaign. We have been invited ... so put 29th Sept at 7pm Hotel Victoria Lowestoft in your diary.
---
Club Happenings ...
We have a Club Council meeting on Monday 14th September online and the minutes will be posted in the "members area" on the website. Club Council meets on the 2nd Monday of the month to discuss business and development of the club. If any member has something they wish to bring up then let our Secretary Keith know in good time.
Keith is now back from his wanderings around Tuscany and in a couple of weeks David McC will be trundling across New England in the Fall starting in New York. Ivan will be pulling his caravan to yet another rally in the depths of the countryside somewhere in East Anglia.
Several of our members are active in Rotary stuff - Chris Whipp is leading the district "visioning" team helping clubs around East Anglia to consider what they will be like in years to come - This has helped many clubs in the past year and clubs are now queueing up for the team's help. Three of us [
Keith, Jacqueline and me
] sit on the district Excecutive helping to keep the governance of D1080 on track. James Martin, known as the "Rotary Blogger" regularly shares his blog with the Rotary world on matters controversial, thoughtful and current. Allan Berry is the Editor of the national Rotary magazine going out to the 50,000+ Rotarians in the UK and of course I get involved as Membership Chairman for our district too. I think all this helps us to devleopour eClub on a sound footing ... some other members are getting involved like Sam Sweiry seeking to get new members down on the South Coast [Sussex], David McC is pulling together our speaker programme, Brian Reynolds in Spain is working on a new "Bulletin Board" to help us communicate better and Ian Kerr beavering away at building the eClub of Aviation up in Scotland getting ready to charter soon.
On the fundraising front we have already participated in a number of things from sending water barrels to Philippines, play therapy kit for Addenbrooke's, donated to both Polio Plus and The Rotary Foundation.
---
Last Night's Speaker ... 9th September
One of our own stepped into the breach last night after our planned speaker was unable to make it at the last minute. Jacqueline Whipp gave a fascinating insight into the work of volunteer Community First Responders. [Jacqueline is one herself in the Soham area]
---
Time for Rotary ...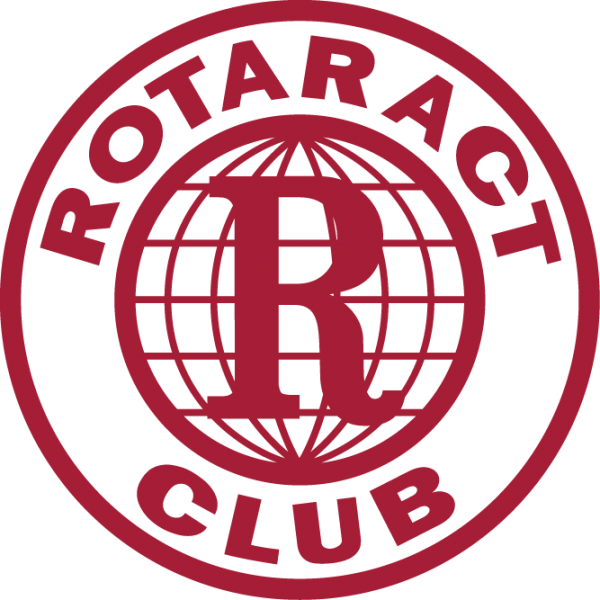 Fantastic news that we have now added a second Rotaract club in Norwich
[Rotary for young people aged 18 - 30 yrs ] .

Based at the UEA it has been formed by Abdul-Razak Yakabu, a post graduate Master's student and Rotaractor from Ghana. Known as the Rotaract Club of UEA it it chartering this week with 15 members prior to fresher's week where there will no doubt be many more joining. the UEA club joins another newly formed Norwich Rotaract Club which is a community based one chartered in August with 35 new members.

find out more about Abdul & friends >>
http://bit.ly/Abdul-Razak
<<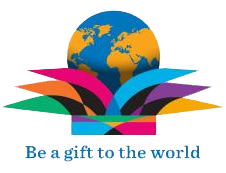 it is pleasing to report that July RI membership start figure for 2015 is 1,209,491, representing a net growth of 20,952 members from 1 July 2014. RI membership growth progress to date is 1,220,253 as of 31 August 2015 (This represents growth of 10,762 above the 1 July start figure).
---
Meet our Members ...
We plan to put a bit about each of our members in this section each week so that we can get an idea about who we all are and what we get up to both in Rotary and our daily lives. We need to have asmall "bio" from you if possible.

---
Time for a Bargain ...
Rotary suppliers Toyne Kenning have Rotary emblem polo shirts available at a discount and you can even have the eClub name added for £3.50: Choice of colours . Just go to http://bit.ly/1Nw40j2 or click image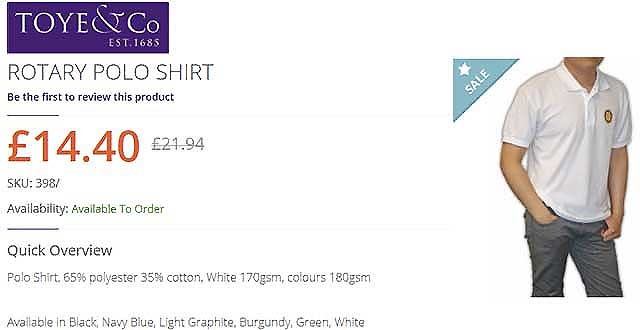 ---
Time to Learn ...
Have you experienced your iPad / Phone cable breaking at the socket end .... here is how to solve it:
If you have a morsel then let me know and i will add it - you can make comment below
---
Things to come ...
You can see the upcoming speakers by viewing our home page on the right hand side. You can click on it for more information too!

---