FUN AND GAMES AT THE ROBSONS
Sunday 9th August 2015 saw 60+ Rotarians and guests descend on Bill and Jill Robson's back garden for the Club's Summer Barbecue, organised by the Club's Communities Committee.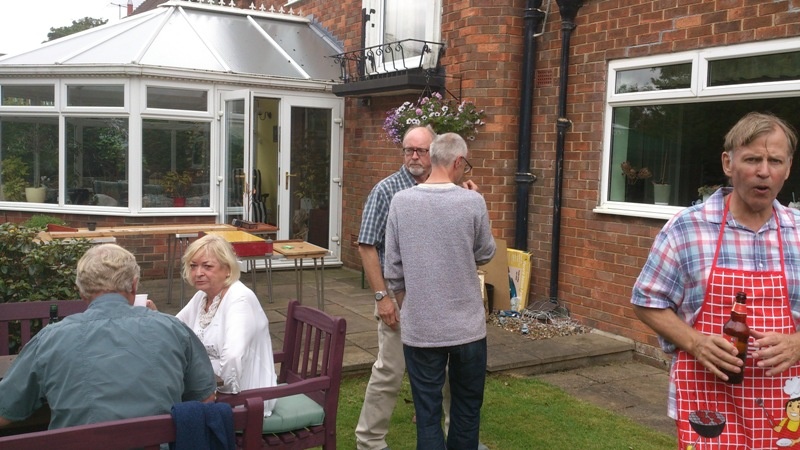 A splendid afternoon of food, drink and general merriment then ensued, with the Great British Weather allowing a full session of play and no injuries reported other than perhaps a few hangovers from Tony and Pat Sanderson's splendid summer punch. David Aimer and Bill excelled with the BBQ tongs, whilst John Yeomans and Nigel Bell, with a range of teasing challenges, tested the sporting talent of those wanting a temporary diversion from eating. The snail racing was abandoned after the performance of one runner prompted accusations of doping.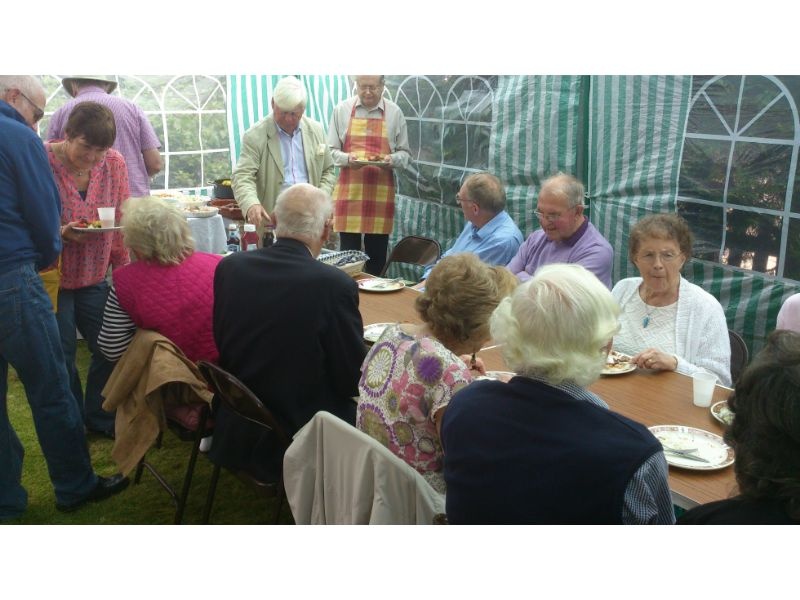 All the meats were supplied by George Bolam's of Sedgefield, who generously supported the event, with further assistance from Bishop Auckland College (car parking facilities), Aileen Little (catering equipment) and the 2nd Bishop Auckland Scouts (tables and chairs). The Club extends their thanks to all of them and to the small army of girls who between them produced a mouth-watering array of desserts, each of which was rapidly devoured. Any foraging wasps never stood a chance.
Although this was intended as an informal social gathering rather than an out and out fundraising event, it is pleasing to report that around £300 was raised for charity.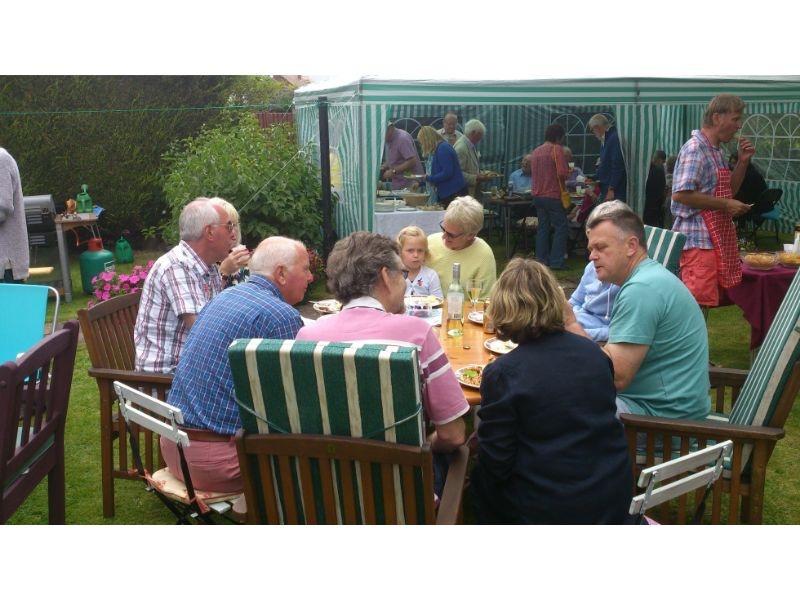 Finally, many thanks must go to Keith Black for organising ticket sales so effectively and to everyone, including of course the guests, who helped to make this another successful event for the Club