On Thursday 15th October 2015, Portishead Rotary joined forces with Sainsbury's in providing a Foodbank collection box in their Portishead Store.
All items collected will be taken to the Clevedon and District Foodbank warehouse in Clevedon for distribution to those who are living in crisis in the North Somerset area.
Rotarian John Sleight said "We are delighted that this partnership has been set up. We would like to ask for the support from the local community in helping us provide essential food and other items by donating an item or two into the box as they carry out their weekly shop".
Paul Morrison, Store Manager at Sainsbury's added "We acknowledge that there are people in our area who are living in hardship and we would encourage our customers to support this very worthwhile scheme".
"Even whilst the launch was taking place, the public were donating to the cause, which goes to show how the scheme will touch the hearts of shoppers at the store" John concluded.


Updates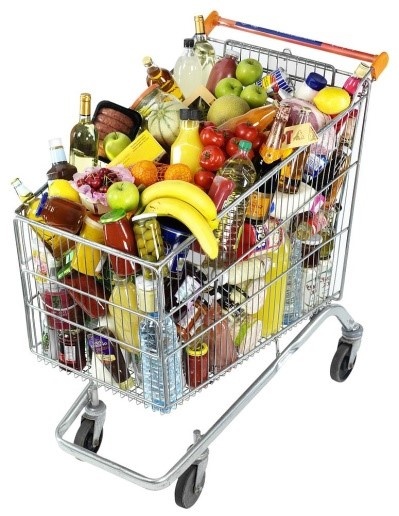 April 2016: Portishead Sainsbury's customers generously donated the equivalent of 11 supermarket trolleys of food and other essential items from October 2015 to March 2016
Rotarian John Sleight said "We must say a big 'thank you' to the Sainsbury's customers who have been so generous in supporting us in helping those in need. In these financially challenging times it is amazing how kind the community of Portishead are being. We are so grateful"
---
Monday 9th November 2015 saw the first clearance of the Foodbank Collection Box in the Portishead Sainsbury's Store. A wide selection of foods and other essential items were taken to the Clevedon and District Foodbank Warehouse for onward distribution to those desperately in need in Portishead and the North Somerset area. Portishead Rotary who are working in partnership with the Store would like to say a huge 'thank you' to all the shoppers who have supported and contributed to this cause.
Rotary also thank Sainsbury's for their commitment and generous support towards the Charity Dinner being held at the Double Tree Cadbury Hotel on 20th November where money will be raised to further develop the work of the Clevedon and District Foodbank.
During the Christmas 2015 period, as a result of efforts, the Foodbank made up 40 hampers and covered 8 schools, 40 families including 76 adults and 94 children. This totalled over 100 bags! We received very positive feedback from both Trinity and Crockerne schools for this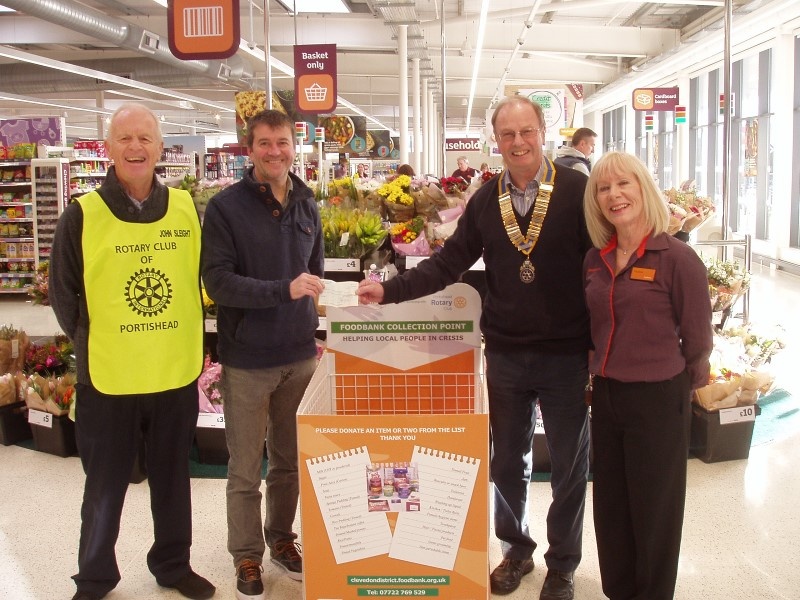 Clevedon and District Foodbank receive £400 donation
Portishead Rotary President Richard Bonfield presented John Clarke , the Foodbank Christmas Hamper 2015 Project Coordinator with a cheque for £400 at the Sainsbury's store in Portishead on Thursday 7th January. Rotary and Sainsbury's are working in partnership supporting the Foodbank, and at Christmas they provided food and other essential items in over 100 Hamper shopping bags to 40 families from 8 local schools covering 76 adults and 94 children. Pauline Rayner from Sainsbury's said 'we are so pleased to be able to play a key role in helping those who are living in real hardship'.