Thames Link Vol 20-1 August 2015
Thames Link August 2015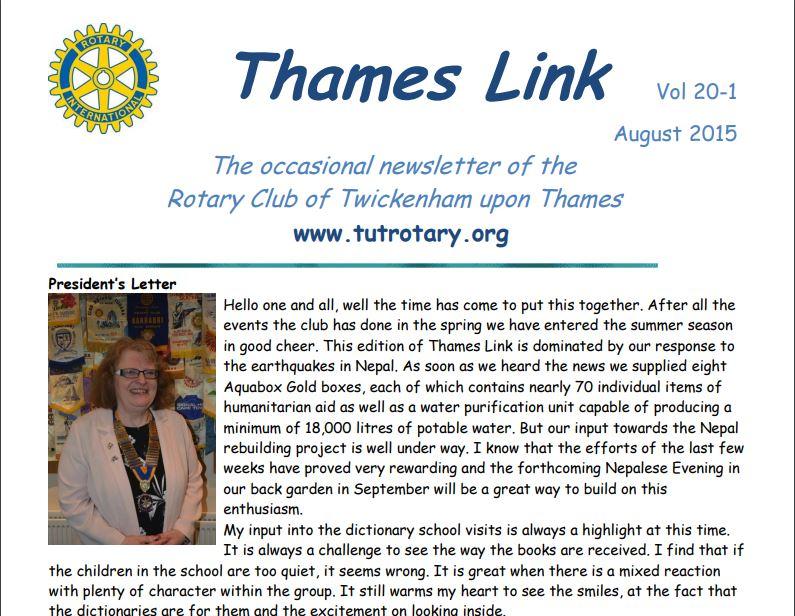 Show related pages
Thames LinkThames Link is the Newsletter of the Rotary Club of Twickenham upon Thames. With a message from the President, photographs of events the club has run or attended, and news about new Club members, it is full of interesting snippets.
See sad photographs and news about the devastation in Nepal following the earthquake. Then see pictures from our auction of a stunning artwork donated by Lee Campbell, one of our many responses to raise funds for Nepal.
Click on this link: TL_Vol_20-1.pdf
We hope you enjoy reading the newsletter for August 2015.