Youth Projects
This page introduces some of the many youth projects supported by Rotary
Supporting young people
Rotary isn't just about reacting to disasters, major international projects and local charities. Many clubs are actively involved in helping develop today's young people into tomorrow's leaders. Leadership is an essential aspect of Rotary and we offer programmes to help young people develop their skills, serve their communities, increase their world understanding, build friendships and much more.
The Rotary Club of Ewell supports three programs RYLA, Youth Speaks and Young Chef
NESCOT HIGHER EDUCATION AWARDS 2016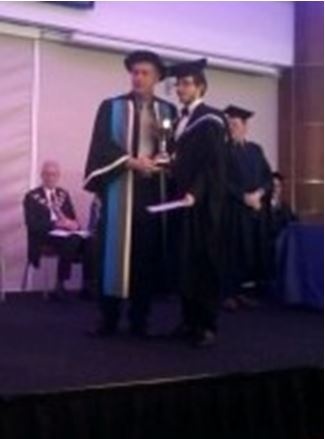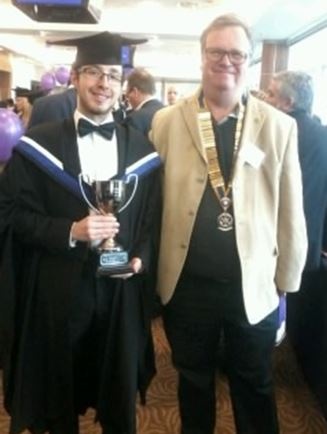 On Friday 26th February our President attended the NESCOT Higher Education Awards where we sponsor the 'Rotary Club of Ewell Cup and Prize' annually.
This year the Cup was won by Nicholas Burford for being an exceptional student in his progress in gaining an HND in Creative Media Production. Nicholas lives locally in Wallington.
The first photograph on the left shows Nicholas being awarded his special prize by Dr. Max Taylor, Pro-Chancellor of Surrey University, in the second he is alongside Rotary Club of Ewell President Andrew Ford