Our 2015 Twinning Visit to Rambouillet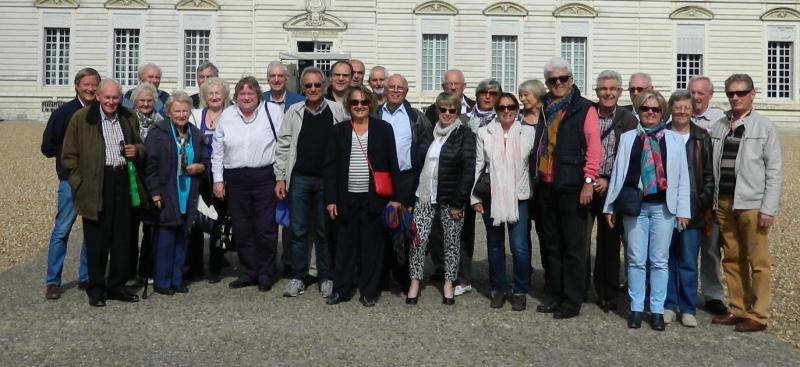 The Rotary club of Great Yarmouth has been twinned with the Rotary club of Rambouillet for some 59 years. We make biannual trips to each other, one year there and the next here. As you can imagine we have many very good friends there.
Each year we jointly finance the project, last year it was our Sand Dams and this year it is a local project in Rambouillet for disadvantaged children youngsters.
This project is based in a local chateau which is in the process of being renovated by the local authority is and turned into a school for pupils who are not responding to the state system. They have had spectacular success. They now plan to start a bread-making course which requires equipment that will be funded 80% by the local authority and where the Rambouillet Club is funding the balance. This funding will be financed jointly by way of a Rotary District Grant together with other local French Rotary clubs and ourselves. This year it was our turn to go to there, travelling by train. 13 of us, including wives, left on Thursday, 17 September and returned on Sunday the 20th.
We had a meal on the Thursday evening with the Rambouillet Club where new joint project was to be started. Then, on the Friday morning, we all met to take a bus for a visit to the Loire Valley – lunch at Blois, a tour round Cheverny Chateau then, on the way to Tours to stay for the night, we had a visit to a wine cellar followed by a tasting session! In the evening, we went to a restaurant built into a cave in the riverbank, to have our gala dinner. The French have a much better idea than we do concerning the speeches – they have them at the beginning of the meal, not at the end. Which we are considering taking up.