NEWS
Another Hit for Jazz in the Vineyard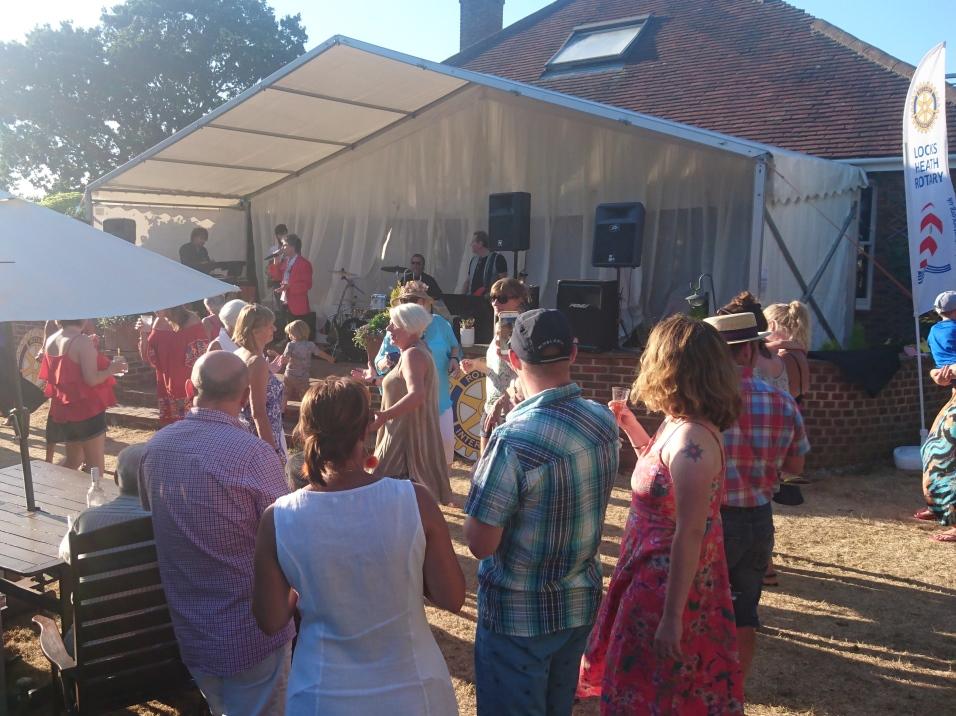 Nearly 500 guests came to the Titchfield vineyard for the biennial jazz event held in support of the Locks Heath Rotary club.
Guests arrived on a warm July afternoon to pitch their chairs and open thier picnics whilst listening to quality jazz. Later in the evening a Rod Stewart tribute act gave an amazing performance of all of Rod's classic hits.
Fun was had well into the evening and by the time everyone had left a great deal of money had been raised for local, national and international charities.
Many thanks go to Colin and Nikki Baker who hosted the event and made everyone fell very welcome.