Charity Dinner at The Kings Arms Public House, Portesham with Partners.
Wed 4th May 2016 at 7.00 pm - 11.00 pm
A fund-raising dinner at the Kings Arms, Portesham in aid of "Group Strep B Support" followed by a talk from Mrs Jane Plumb MBE, founder of the charity and Tesco's "Campaigning Mum of the year 2014".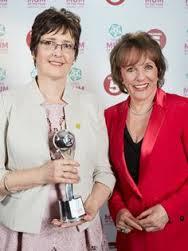 The two course dinner with tea and coffee, will cost £20, 50% of this will go directly to GBSS and we are hoping for 50 to attend, opening the evening out to guests if need be, thereby raising a further £500.
Jo and Lee Worsley, proprietors of the Kings Arms pub and restaurant in Portesham, have been good supporters of our club in the past and we already have £500 earmarked for their charity "Group B Strep Support". They have already raised £1200 by holding their annual "Boxing Day Duck Race"and a "Marks & Spencers" New Year's Eve raffle.
Their son, Thomas, was born 5 years ago and at 3 weeks into his young life he was rushed back into hospital. After an invasive lumbar puncture and further testing he was diagnosed as having Group B Streptococcus. His case was late-onset GBS meningitis, a life threatening disease, which unfortunately is still not automatically tested for by the NHS and a recognised cause of preterm delivery, maternal infections, stillbirths and late miscarriages.
Overall, without preventative medecine, GBS infections affect an estimated 1 in every 1,000 babies born in the UK. Each year, 230,000 babies are born to mothers who carry GBS; 88,000 babies ( 1 in 8 ) become colonised with GBS; 700 babies develope GBS infections and, sadly, 75 babies ( 11% of infected babies ) die. Of the survivors of GBS meningitus, up to one half sufer long-term mental and/or physical problems, from mild to severe learning disabilities, loss of sight, loss of hearing and lung damage ( in around 12% of the survivors the disabilites may be severe ).
Thomas was one of the lucky ones and has now fully recovered. Jo and Lee have been fundraising for GBSS ever since and have a close relationship with its founder and Group Chief Executive, Jane Plumb.
Jane's son was born in 1996 and sadly died, aged 17 hours, from GBS infection. She and her husband, Robert, then set up UK charity, Group B Strep Support to not only improve the prevention of life-threatening GBS infections in new born babies in the UK but also to support families affected by it, their health professionals and all relevant research.
GBSS is an independent charity, receiving no Government funding and has no financial links with the pharmaceutical industry or any laboratory. In 2011, GBSS had 20,000 supporters, dealt with 36,000 communications and the website had 2.5 million hits. Awareness is of great importance to this charity.
Jane continues to lead GBSS, with support from health professionals, including a highly regarded medical advisory panel and families that have been affected by GBS. She has worked with many UK medical bodies, including the Royal College of Obstetricians and Gynaecologists, the UK National Screening Committee and the National Institute for Clinical Excellence ( NICE ), as well as with MPs and the Department of Health on improving the prevention of GBS infection in new born babies.
In the 2012 New Year Honours List, Jane was awarded an MBE for services to Child Healthcare and in 2014 she won the Tesco "Campaigning Mum of the Year".