We hold an online "Speaker Meeting" every Wednesday evening at 19.30 BST [GMT+1 London] online using video conferencing from Zoom Cloud Meetings - to join us simply use: Rotary E-Club of East Anglia's Weekly Zoom Meeting, https://zoom.us/j/470985565
Meeting: Thursday 14th January - Wednesday 20th January 2016

President's Prattling ...

I am sorry to be unable to be at last night's meeting due to the Distirct Council Meeting [DCM] being held on the same night! As our club has three District Officers [Keith, Jacqueline and me] plus our beloved treasurer Ivan enjoys attending the DCM we are required to attend.
Keith is the district secretary and Jacqueline is an Assistant Governor and I am the Membership Chairman so we help to spread the word about our club as well as helping other clubs with their development.
Club Happenings ...
The Ouse Washes Rotary Ride event ... discussions are taking place to establish if, as a club, we wish to be the host club for this event which has been run by Ely Hereward sucessfully for the past two years. This year Ely Hereward has decided that it no longer wishes to be the host club as it wants to do some other things. The Rotarians involved in the organising of the Ouse Washes. We did enagage in the Rotary Ride and raised over £1000 in 2015 so it would be good if we can build on this with by combiningan existing event
Next Year's DG Derek Rothwell has ased our club if we would be willing to particiapte in his COnference to showcase eClubs and eRotary and he has allocated a slot for us to talk to the audience in the afternoon. Here is the video promo for his event in October 2016. Let's show rotarians what eClubs can do and share our sories and our journey.

---
Last Night's Meetings ... 13th January 2016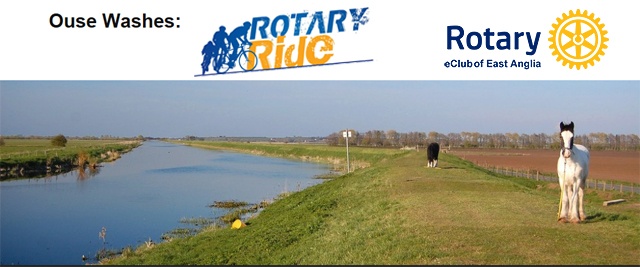 See last year's event for example
---
Time for Rotary ...
we have an opportunity to have a get together on the back of the Rotary GB&I National Conference in Bournemouth on 11th - 13th April 2016 ... email if you are interested.
---
January 2016 D1080 News is now out!! .... >>click to view<<
---
Time for Humour ... Scottish Twitter & Facebook
To all our Scottish members this I am sure will resonate with them :-) .....
---
Time for a Member 's Guilty Pleasure ...
Digging in the YouTube archives guess what we found .... our very own James Martin with Suzie Dickinson dancing the Tango/Waltz to "Pretty Woman" at Strictly Inverness 2012 at the Inverness Ice Centre ... get on down and boogi James :-)
---
Time to Learn ...

How to add photos to Google Maps
[note that there is an advert interuption in this video]
If you have a morsel to share then let me know and i will add it - you can make comment below
---
Things to come ...
You can see the upcoming speakers by viewing our home page on the right hand side. You can click on it for more information too!
NEXT WEEK'S MEETING ..... 20th January 2016 @ 19.30
a inside look at the work of the Norwich OPEN Youth Charity - John Gordon-Saker CEO

Usual sign in on: https://zoom.us/j/470985565

---