New member inducted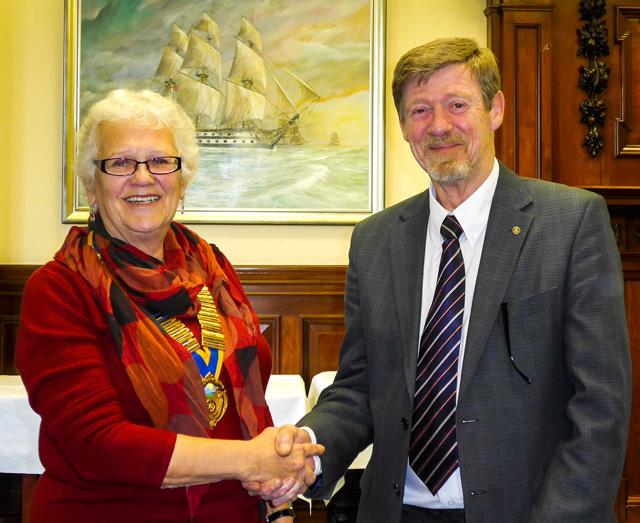 The Rotary Club met on January 22 at the Bay Hotel with President Maggie Stringer in the chair. Members first stood in memory of Adam Barrah, grandson of our senior Rotarian Richard Sheen.
President Maggie then inducted a new member, David Annis, after the objects of Rotary were read out by Richard Goswell.
Nigel Owen reported on the successful Youth Speaks event on January 19 arising from which the club will be represented by the team from Ysgol Bro Gwaun at the next round of the competition on February 8.
After birthdays for John Edwards and Richard Goswell were announced , the meeting closed with the final toast by Mike Thomas. John Ratcliffe 22/01/16