The Rotarians of Bishop Auckland teamed up with the Butterwick Hospice to collect Christmas trees from the local area for recycling
Show related pages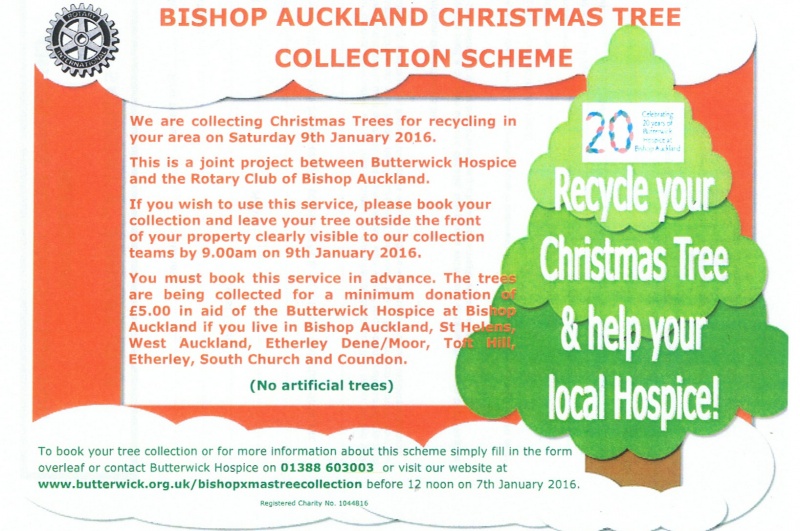 The Rotarians of Bishop Auckland teamed up with the Butterwick Hospice to collect Christmas trees from the local area for recycling. The owners of the Christmas trees made their monetary donations to the hospice to support the caring work it does. The trees were taken to John Wade's waste and recycling centre at Aycliffe to be shredded and composted.
Bishop Auckland Rotarians Keith Black, Bill Robson, Tony Sanderson and John Yeomans together with visiting Rotarian Robbie Izat from the San Jose East Evergreen Rotary Club, U.S.A., and Ian Clarke, a Butterwick volunteer collected the trees on Saturday Jan 9th.
Thanks go to the people who donated to have their trees collected, to the John Wade Recycling Centre and to Graham Holmes Garage, Etherley Moor who loaned a van for the collection of the trees.
£215 was raised and it is the Rotary Club's intention to repeat this fund raising exercise next year.