Youth Speaks 2016
Results of Youth Speaks 2016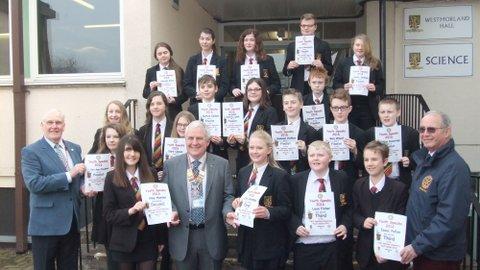 This year's "Youth Speaks Competition".
The winner was Lily Jennings, 2nd place went to Amy Hunter, third joint winners were Leon Fisher and Isaac Pullan, and Shannon Mounsey was highly commended.
Prizes and Certificates were presented by President Martin at Ulswager Community College Year 8 assembly on 25th feb 2016.
Contact Sydney Monk about this page: