We hold an online "Speaker Meeting" every Wednesday evening at 19.30 BST [GMT+1 London] online using video conferencing from Zoom Cloud Meetings - to join us simply use: Rotary E-Club of East Anglia's Weekly Zoom Meeting, https://zoom.us/j/470985565
Meeting: Thursday 25th February - Wednesday 2nd March 2016

President's Prattling ...

We did it!! We met up and conquered the Urban Mountain "O2 Dome". We met a number of other Rotarians from around the UK and we all were raising money for the two good causes "End Polio Now" and Roll Out The Barrel Water Project. At the last count the whole team effort raised around £3000.
Two new members have now been welcomed into our fold,
Gary Gardner and Mike Anthony
have transferred from the RC of Ely Hereward for differing reasons. Gary will soon be moving back to Yorkshire with his wife, to be near to family and old friends. Mike splits his time between March and Slovaia so it makes sense for him to be part of an eClub. We welocoome them both. They are quite active in leading the Ouse Washes Rotary Ride at the end of July which as a club we have taken the lead role.
As we move into our next phase of development [
we are not quite two years old yet
] we will focus on creating a more cohesive and sustsainable project plan and fundraising strategy for the coming years.
I am continuing to be a "housewife" doing all the "dorissing" around our home and looking after Trish until she gets her operation date for her knee. "a woman's work is never come" comes to mind .. I have to admit to agreeing with this sentiment :-)
---
Club Happenings ...
The "Ouse Washes" Rotary Ride - July 2016
Latest News ... Gary And Mike are presenting to a gorup of clubs at the March Club Annual clubs dinner. We hope to get support for the project from a number of clubs

Lend with Care:

Microfinance is a project aiming to reduce poverty and disease and to improve education and world peace.
Rotary District 1080 is one of many Rotary districts worldwide working to make the World and our Communities a better place ... just look at our District results:


This project is a really worthwhile way to help small enterprises in third world countries. I have "invested" already and I have been repaid regularly so I can reinvest in other small businesses to help others get started in their business. If you wish to invest anything from £15 to whatever you wishyou will be helping someone to get started - you will need to register with the D1080 group so I will find out how to do this.

HOW IT WORKS- see also >> How it works webpage

.

The Millenium O2 Charity Dome Walk - Feb 23rd Rotary Day
We went "Over The Top" yippee .... our team of six intrepid urban mountaineerers trekked over the top of the O2 Dome to raise money for End Polio Now & a Water Project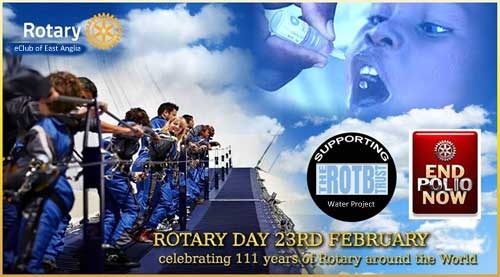 Our team of six [including our AG, Simon Lake] raised nearly £3000 by walking over the O2 Dome. A good example of Club esprit de corps. I drove down with Becky and her hubby Matthew, Our AG Simon Lake came in from Cambridge by train meeting up with James & Caroline jetting in from Loch Ness. We joined over 80 Rotarians embarking upon the same adventure.
Any late donations will be welcome simply by picking one of our team:
Caroline Dobson - https://www.justgiving.com/Caroline-Dobson1/
Becky Barley - https://www.justgiving.com/Rebecca-Barley-1104 You can also donate by text! Just message RJMB86 followed by the amount you wish to donate to 70070
James Martin - https://www.justgiving.com/jamesmartin-climbthe02/

MARCH BIRTHDAYS
3rd March - Seol Song & Chris Whipp
13th March - Gary Gardner
15th March - Paul Fuller
19th March - Les Smith
---
Last Night's Meeting ... 24th February

Our team share our experience of Urban Mountaineering - walking over the O2 Dome for EPN
---
Time for Rotary ... Big Bang Fair 16th -19th March 16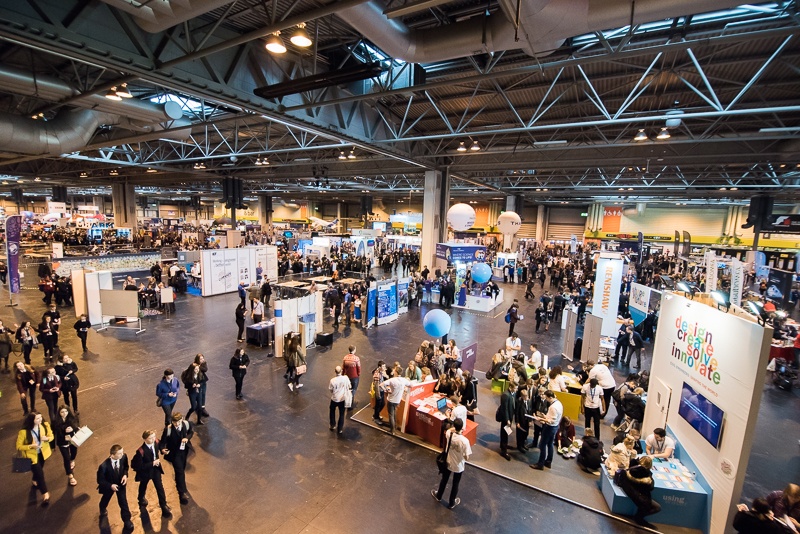 Rotary International in Great Britain and Ireland will be attending the Big Bang Fair, which will be held at the NEC in Birmingham from 16th-19th March 2016.
The four-day event is the biggest event of its kind for young people to get involved with science, technology, engineering and maths (STEM), with nearly 70,000 people attending last year.
Rotary will be in attendance to showcase our Technology Tournaments, which have been specifically designed to offer young people the chance to get involved with STEM, alongside other Rotary Youth Competitions.
A tournament consists of teams of four students undertaking an unseen challenge of a design, build and test nature, against the clock. The task is consistent with the requirements of the national curriculum, with its execution developing team building, communication, planning and time management skills whilst solving the design and technology problem in question.
find out more .. Click here
---
Latest 1080 News from around East Anglia Clubs - March 2016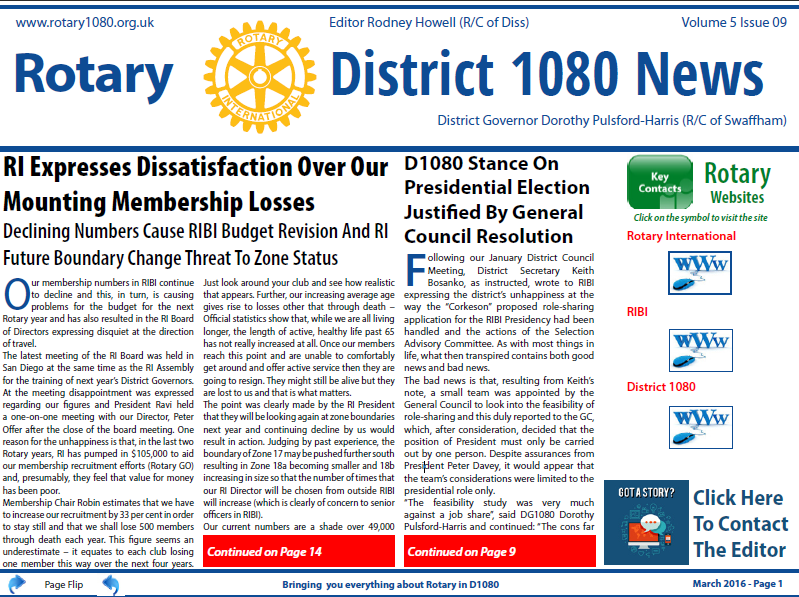 ---
3 ways Zuckerberg can change the world again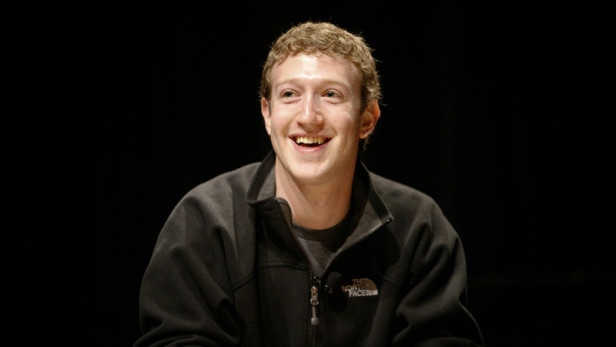 Following
Mark Zuckerberg's announcement
that he and his wife Priscilla Chan will dedicate 99 percent of their wealth to the new Chan Zuckerberg Initiative, many are asking how their estimated $45 billion would be best spent.
The couples' stated intention to "advance human potential and promote equality in areas such as health, education, scientific research and energy" is ambitious, but must be carefully directed to achieve the same success for human development that Facebook has achieved as a business and the world's largest social network — with 1.55 billion monthly active users in 2015's third quarter (more than the population of China).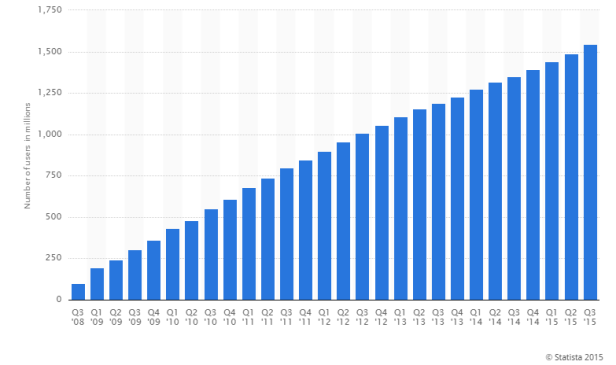 There is a smooth ascent depicted in this timeline of Facebook's monthly active users from 2008-2015.
Some say the best ways for Zuckerberg to execute his ideas for philanthropy would be to apply the same methods that steered the exponential growth of his business. Take Adam Davidson, an economics writer for the New York Times: "Whatever you think of Silicon Valley, the venture-capital philosophy of investing can be an extremely useful model for philanthropy."
So, can we test this hypothesis, and can this new philanthropic initiative transform sustainable development?...........
Read the article by John Hewko in Devex
---
Time to Learn ...

21 Nuggets of Wisdom for Launching Your Own Successful Small Business
click on image to find out more......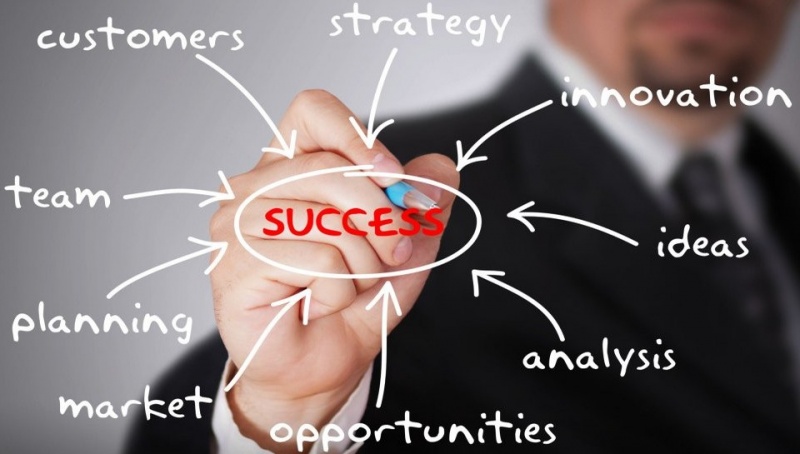 ---
Things to come ...
You can see the upcoming speakers by viewing our home page on the right hand side. You can click on it for more information too!
NEXT WEEK'S MEETING ..... 3rd March 2016 @ 19.30 **back to normal**
A social / business meeting of our members to discuss projects for the future .
Usual sign in on: https://zoom.us/j/470985565


If you have a morsel to share then let me know and i will add it - you can make comment below
---