53 laps raises £300 and Colin Powell swims in his 44th Swimarathon.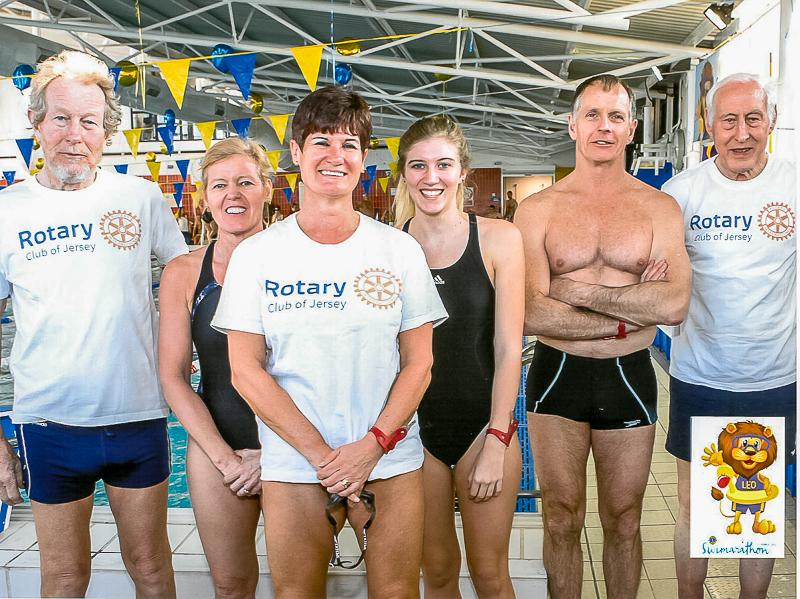 Show related pages
Roger, Yvonne, Philippa, Lauren, John and Colin pose for the camera before swimming 53 laps and raising £300 in the process. Peter Haydon also swam but arrived too late for the photo.

Colin has now swum in 44 out of the 45 swimarathons ever held by the Lions Club in Jersey, an incredible achievement. Well done Colin.