Short Story Competition 2017
Blandford Rotary's Third Short Story Competition Prize giving was held 6th October 2017 at the Parish Centre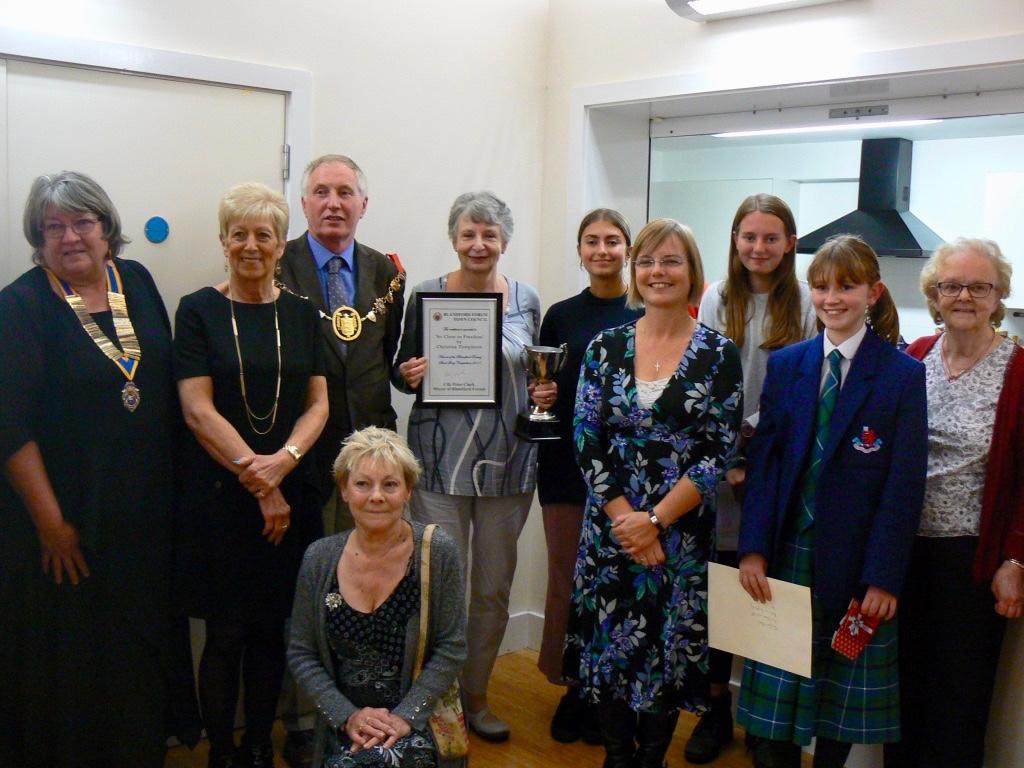 The Third Annual Short Story Competition
The prize giving for the short story competition was held on Friday 6th October 2017 at the Parish Rooms in Blandford.
The short listed entries were presented by the authors and were of a very high standard. There were four categories - under 18, Flash (limited to 190 words), Dorset stories, and lastly the Open category. The evening kicked off with President Judy's welcome and a "commercial" for the raffle of the food and wine that was on display. At the end of the evening the raffle had raised sufficient to leave a surplus of £230.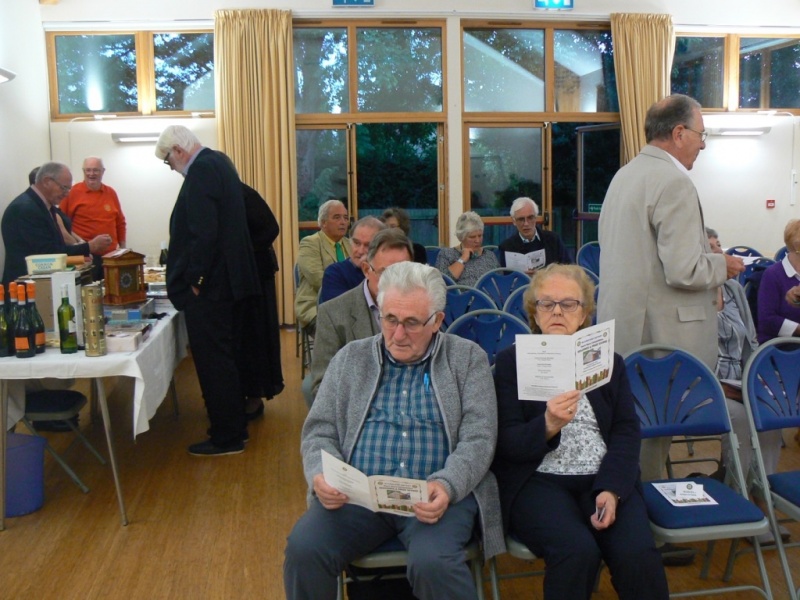 The audience and the raffle prizes
---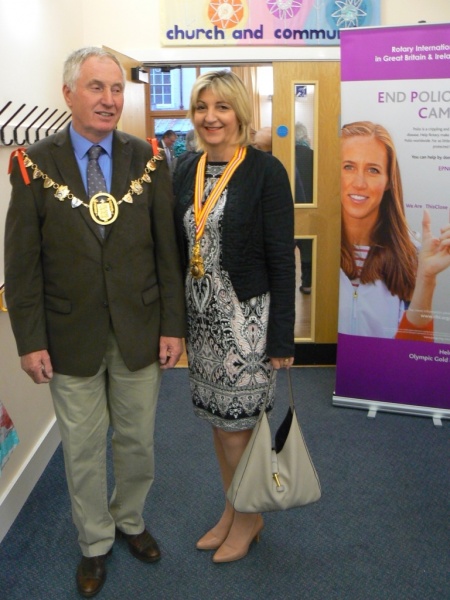 The Mayor, Cllr Peter Clark with his wife Linda were there throughout the evening.
---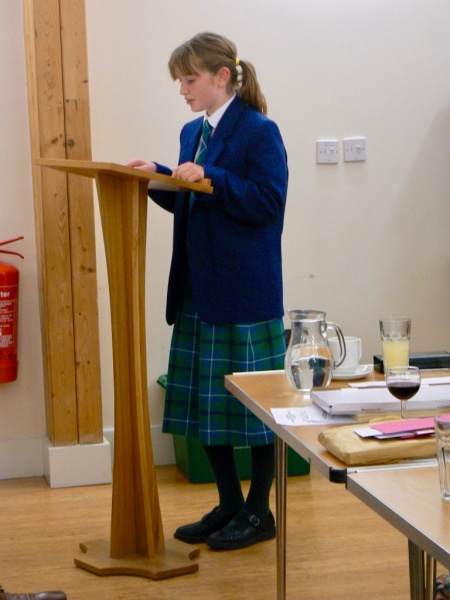 .Jennifer Allen led the readings with her story "Hope" in the under 18 category.
---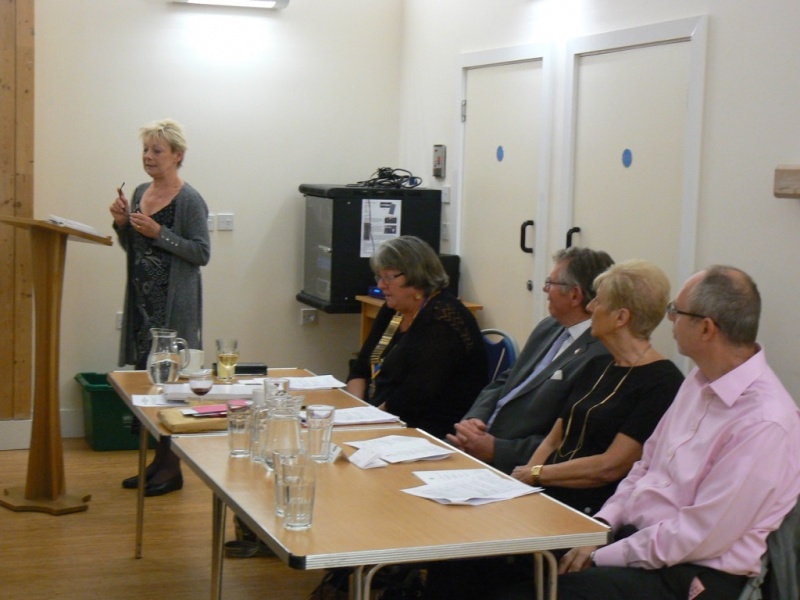 Guest speaker Stella Baldwin
---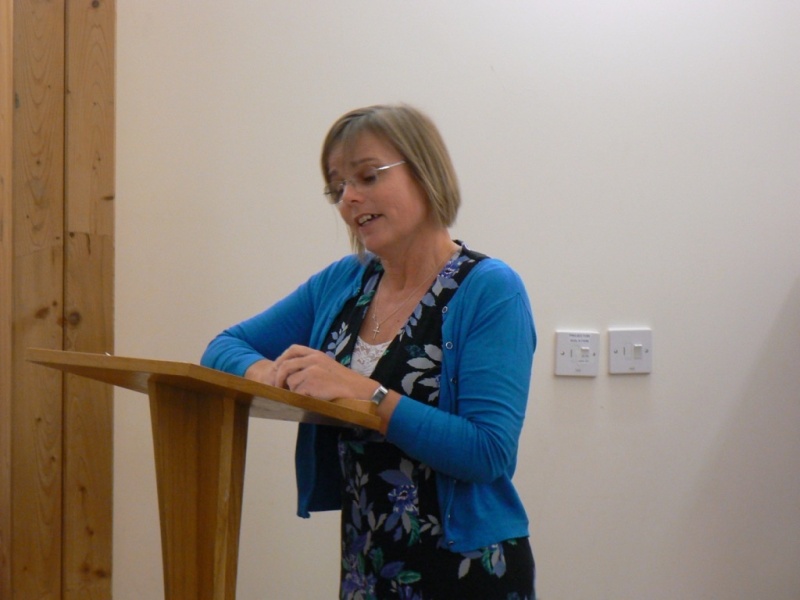 Cathryn Thomas reading her "flash" story "Brand New Love"
---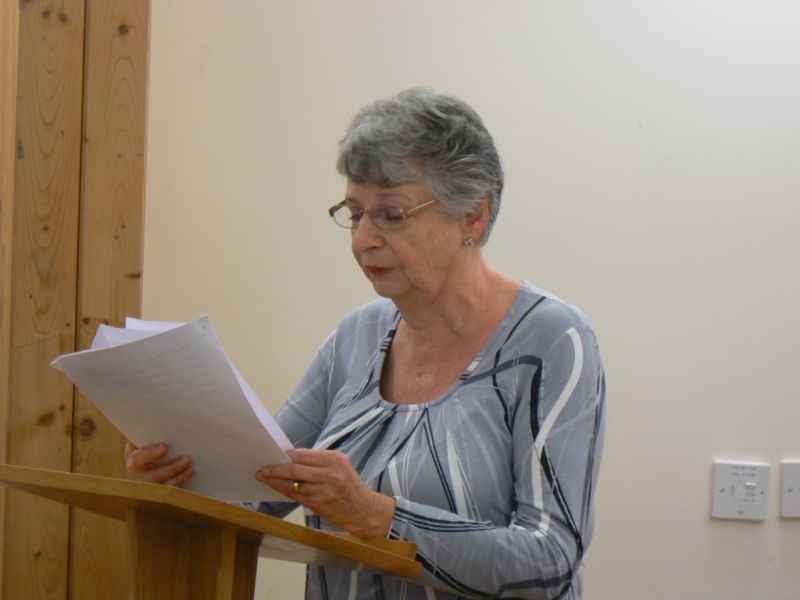 The overall winner was Christina Templeton with her story "So Close to Freedom"
---
The Open Category entrants who were short-listed together with the Mayor Peter Clark and Blandford Rotary president Judy Adams.
---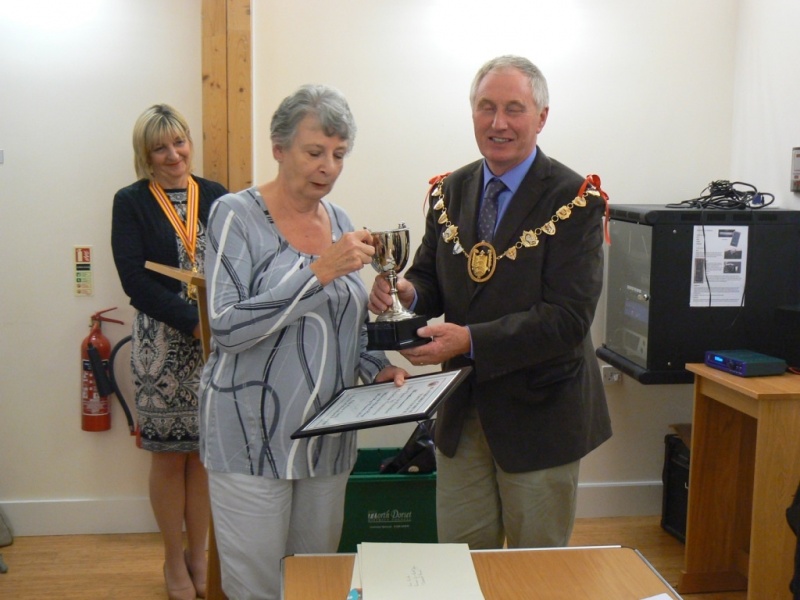 Christina Templeton receiving the Mayor's Cup from Blandford Mayor, Cllr Peter Clark
---
---