Rotary Club of Galway Salthill take First Steps
Rotarians take CROI's First Steps Lifesaving course
Club members took their first steps in getting the basics in lifesaving in the Croí First Steps' session on 11th April, 2016.
A short but comprehensive 1.5-2 hour education session (uncertified), covering how to recognise a cardiac arrest, call an ambulance and also provides some brief hands-on CPR practice.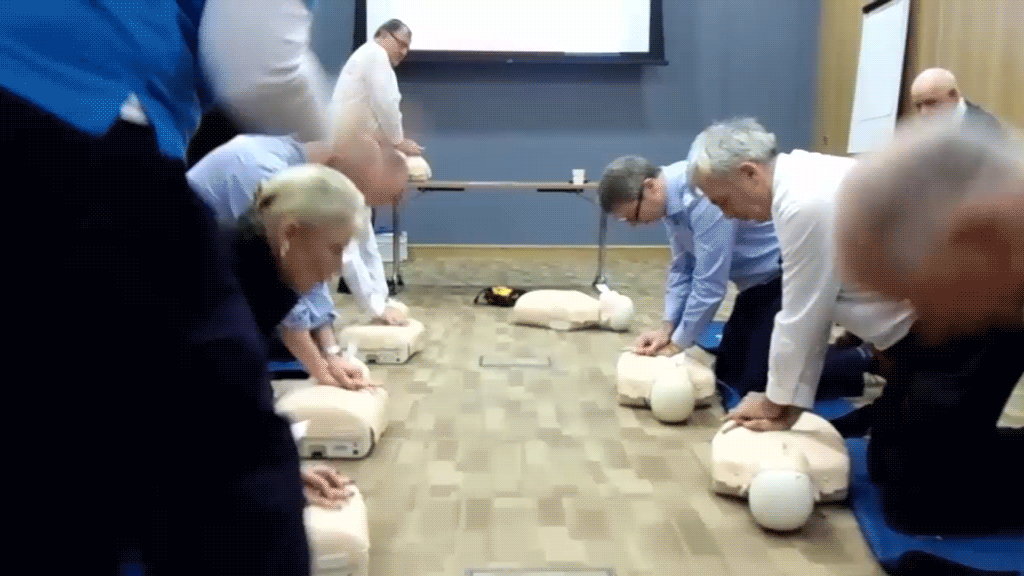 The session allowed for a little 'taster', from where some Rotarians may decide to go forward themselves for a fully certified course.
The Rotary Club of Galway Salthill presented a €650 cheque to Chris Massi, Director of Development CROI. Chris said that I would like to thank all the volunteers for their continued support. Funds raised support the ongoing activities of CROI.
Show support for CROI on their Facebook page and learn more about the work they do: