Calvert Trust
Sat 23rd April 2016 at 14.00 - Fri 29th April 2016 - 15.00
The Calvert Trust is a charity whose aim is to challenge disability "˜through outdoor adventure"™. The Activities include hill walking, rock climbing, abseiling, horse riding, archery, sailing, canoeing and cycling.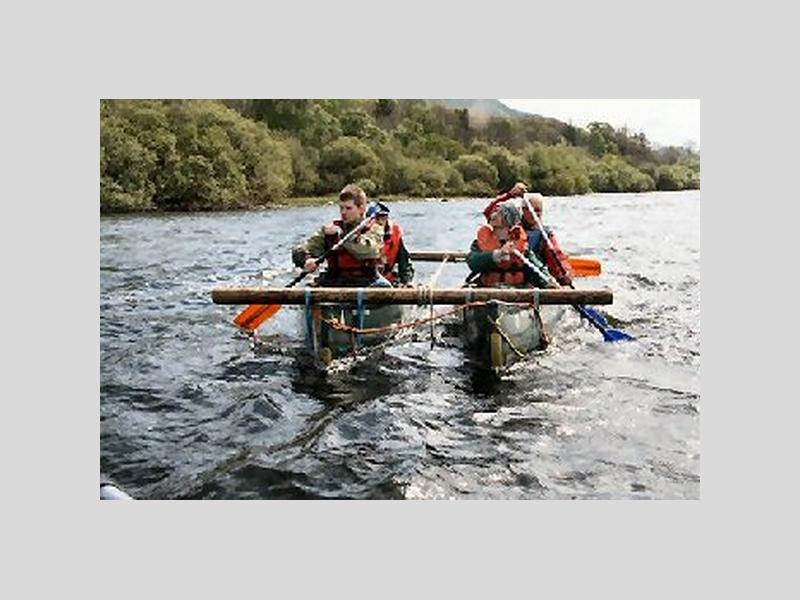 Calvert
2016 District 1070 & Calvert Trust
The Calvert Trust is a charity whose aim is to challenge disability 'through outdoor adventure'. The Activities include hill walking, rock climbing, abseiling, horse riding, archery, sailing, canoeing and cycling.
The whole ethos is to teach the participants what they can do and not what they can't do which is often the case in their normal environment.
Suitable candidates are sponsored by Rotary Clubs and enjoy a week at one of the Calvert Trust Outdoor Centres. The week promotes independence in a safe environment and everyone is encouraged to do as much as they can and, frequently, more than they themselves expect.
Without doubt, everyone who comes on a Calvert Trust expedition wil find their comfort zone challenged at some time during the week and the impacts are often life changing.
Rotary District 1070 takes a group of 25-30 physically and mentally challenged young adults to the Keswick Centre for the last week in April each year
CALVERT TRUST – APRIL 2016
Some thoughts from a Participant
I had never heard of Calvert until recently. Here are some impressions of a first visit.
A young woman called Vicki is full of apprehension, as she waits to get into a sailing boat for the first time. The wind is strong. We launch off, a large wave hits us and cold water sprays her in the face - and she giggles with glee.
In the Sports Hall a man is attempting to get to the top of a vertical climbing wall. Andrew has learning difficulties and is terrified of heights. At the third attempt he does it. I ask him how he feels and he replies with a big smile: "Brave but shaky". Andrew has faced and overcome his fear - with the help and encouragement of our cheerful group instructor Rob.
These small moments encapsulate the mission of the Calvert Trust - "Enabling the disabled to achieve their potential through the challenge of adventurous activities".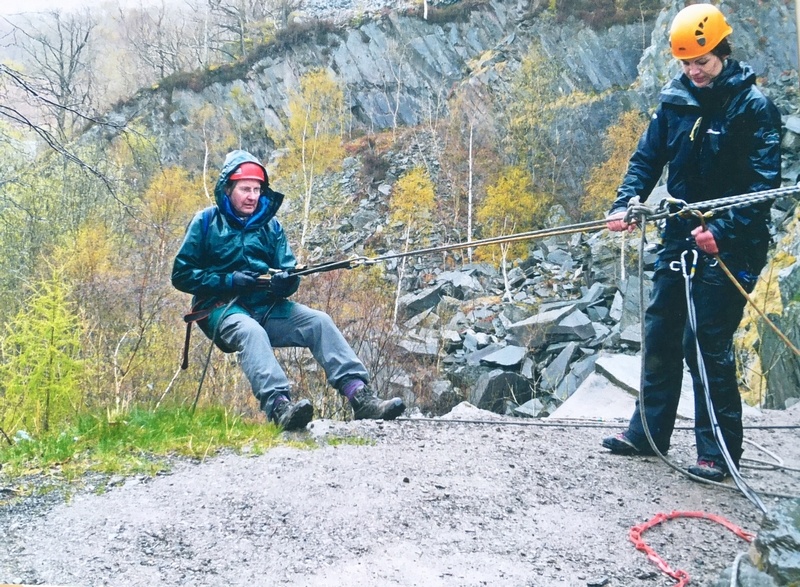 The Calvert Trust overlooks Bassenthwaite Lake in the Lake District (which currently has a pair of Ospreys nearby). What a place. The centre has been open nearly 40 years and for about the past 15 years Rotarians from District 1070 have brought a group of disabled folk from around the Midlands to enjoy a week's holiday here…. and to change their perspectives.
Half way up Cat Bells, the famous fell beside Derwent water, Vicki sits down and announces "I'm tired, I can't do it, I'm staying here – there aren't any hills in Leicester". But eventually encouraged to go on, Vicki is thrilled when she reaches the top to see the stunning 360 degree views, including Keswick and Skiddaw. Her achievement brings a visible change. I am amazed when she proudly strides off into a hailstorm.
I change as well. Daniel, another member of our group, struggles to climb down the steep steps. I watch as he leans on Rob's arm, getting slower and slower. Then Rob notices that Daniel is leading with his left foot, so he suggests Daniel turns and comes down sideways and with that small adjustment Daniel can do it. His confidence builds and later he is walking well again. But then he trips and falls. I r
ush and help him up. Then Daniel falls again, but this time Rob holds me back and insists Daniel tries to get up by himself. Daniel finally does it and his confidence grows again. I learn that sometimes "helping" is not always helpful.
The hub of the centre is the old farmhouse, where we meet in the dining room for delicious meals. The facilities on site are fantastic, with comfortable bedrooms with en suites, a games room, sports hall, state-of-the-art swimming pool, a store of outdoor clothing, a drying room and a fleet of VW minivans to drive us around. Off site there is an equestrian centre and a boathouse (that was badly damaged in the recent floods, but is still operational).
We are put into 4 groups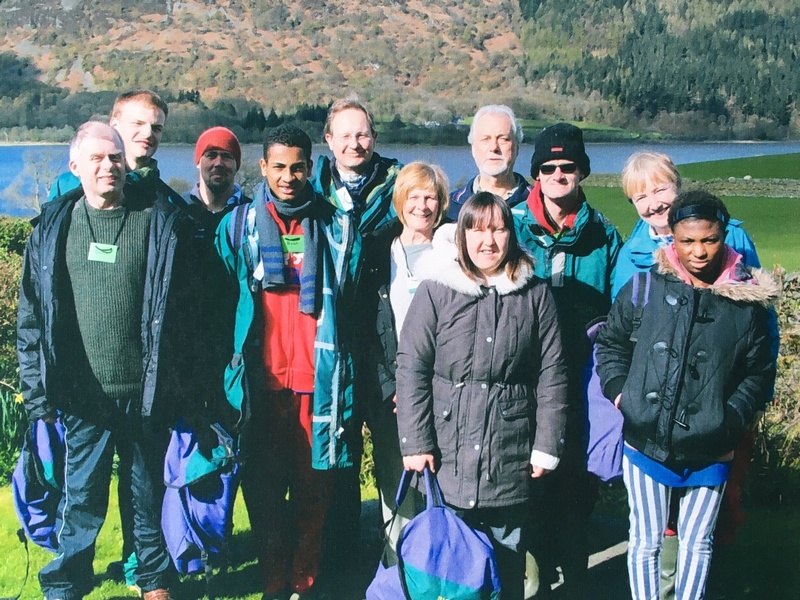 for the week, each with six candidates, two Rotarians and a skilled Calvert instructor to lead us. Every day brings new challenges such as horse riding, archery, climbing, abseiling, canoeing, sailing, hill walking, ghyll scrambling, orienteering, bushcraft swimming and cycling. Each team is issued with a camera to record the fun.
At the end of the week each person had a different favourite; my own was the canoe trip down Derwent Water, with the sun and wind behind us. My candidate Ryan says his favorite was the ghyll scrambling. What is ghyll scrambling? It is climbing up a fast-flowing stream. Instructor Rob repeatedly telling us "it's easier to keep your boots in the water" – bringing childhood memories of playing in streams on the Yorkshire Moors and hearing my mother's opposite request: "Peter, keep your shoes out of the water". At the top Ryan excitedly jumped into a deep pool up to his neck – and I joined him – it was exhilarating.
In the evenings we met in the games room and bar. Rotarian Paul organized a doubles pool competition to run through the week, Rotarian paired with candidate. Competence levels were very va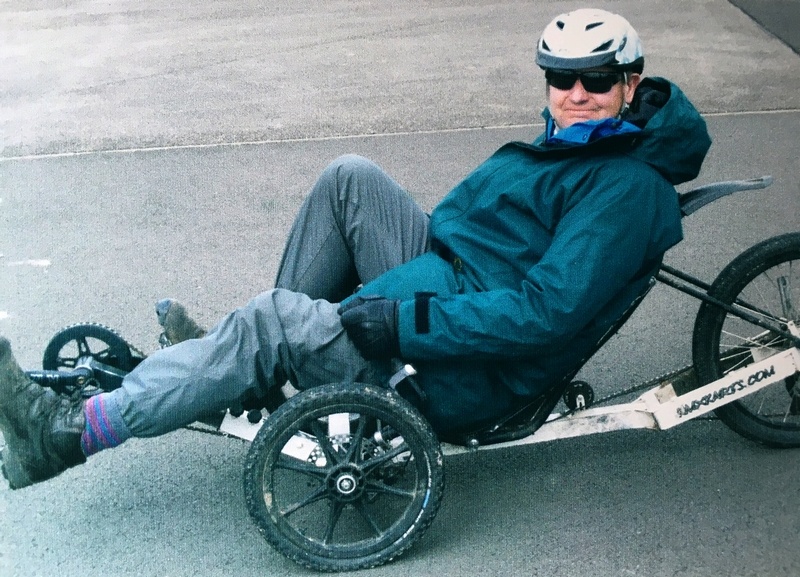 riable - especially amongst the Rotarians. A (very good) magician entertained us one evening. On the last night the candidates organized a disco.
District Governor Geoff Blurton and his wife Heather joined us for the last two days and gamely took part in the activities. Geoff gave out the individual photograph albums on the last evening. These albums are presented to each person as a record of their activities and achievements during the week. A group of Rotarians work hard each evening selecting and printing photos for the albums.
The candidates have a lot of fun together and their enthusiasm and enjoyment are infectious. A sense of fellowship also builds up between the Rotarians. By the end we are all sad to be leaving. Candidate Josh tells me he wants to move here. Simply being in the group together has its effects.
At the start of the week when I asked my autistic candidate Martin, "Did you sleep alright" he would reply "Yes". But at the end of the week I overheard someone else ask him that same question and he replied "Yes thank you, did you?" – an important change that might have far-reaching effects on his future social interactions.
The Calvert Trust in Keswick was started in 1978 by the local Fryer-Spedding family who donated farmhouses and land to start a specialist adventure centre, believing that Harold Macmillan's 1951 statement "The National Parks are for all people for all time" should also extend to the disabled. It has 3,000 visitors a year and its success has led to two other Calvert centres near National Parks - in Kielder, Northumberland (1984) and in Exmoor (1996).
Calvert is a special place and it was a privilege to go. Thank you to all the Rotarians who support it. The week was a wonderful experience in a beautiful setting. Would I want to go again? Yes, please!

Peter Kaye - Rotary Club of Northampton