We hold an online "Speaker Meeting" every Wednesday evening at 19.30 BST [GMT+1 London] online using video conferencing from Zoom Cloud Meetings - to join us simply use: Rotary E-Club of East Anglia's Weekly Zoom Meeting, https://zoom.us/j/470985565
Meeting: Thursday 4th March - Wednesday 7th March 2016

President's Prattling ...

This week we have a special speaker, Michael Angelo Caruso who is a world class motivaitonal speaker. We will have a slightly different "free form" approach as "a conversation with Micheal" to ask him about his speaking business and his passion for Rotary.
We have a number of members that are feeling a bit challenged with their health and a suggestion is that we need someone who will try to keep in contact with these members to see if they need help or support that the club can give, even if it just a phone call to say hoe are you doing?
On May 19th we will be two years young and we have started to feel we are coming of age now.
---
Club Happenings ...
The "Ouse Washes" Rotary Ride - July 2016
Latest News ... Facebook page is up and running - find it at www.facebook.com/ousewashesrotaryride
The website is also up and running at www.oursewashesrotaryride.org.uk
Registration to participate is at eventbrite ... go to bit.ly/OWRotaryRideReg

We need member to help Gary and Mike with organising this event as it is going to be quite a big one! we need helpers on the day but more inpoortntly we need members to get in touch with other clubs to muster their support in circulating posters, doing jobs on the day and getting cycling clubs and others to register.
Lend with Care:

We are going to register our club under the district affiliation with LWC so that the member who currently participate will be able to do the same thing but it will be recognised as each of us being part of the club.
Microfinance is a project aiming to reduce poverty and disease and to improve education and world peace.
Rotary District 1080 is one of many Rotary districts worldwide working to make the World and our Communities a better place ... just look at our District results:


This project is a really worthwhile way to help small enterprises in third world countries. I have "invested" already and I have been repaid regularly so I can reinvest in other small businesses to help others get started in their business. If you wish to invest anything from £15 to whatever you wishyou will be helping someone to get started - you will need to register with the D1080 group so I will find out how to do this.

HOW IT WORKS- see also >> How it works webpage

.

JUNE BIRTHDAYS
6th June - Sam Sweiry
---
Last Night's Meeting ... 11th May

A great opportunity to find out the views of a world class motivational speaker - Michael Angelo Caruso
---
Time for Rotary ... RI International Convention in Seoul South Korea
28th May - 1st June 2016

find out more ..
Click here
---
Latest 1080 News from around East Anglia Clubs - May 2016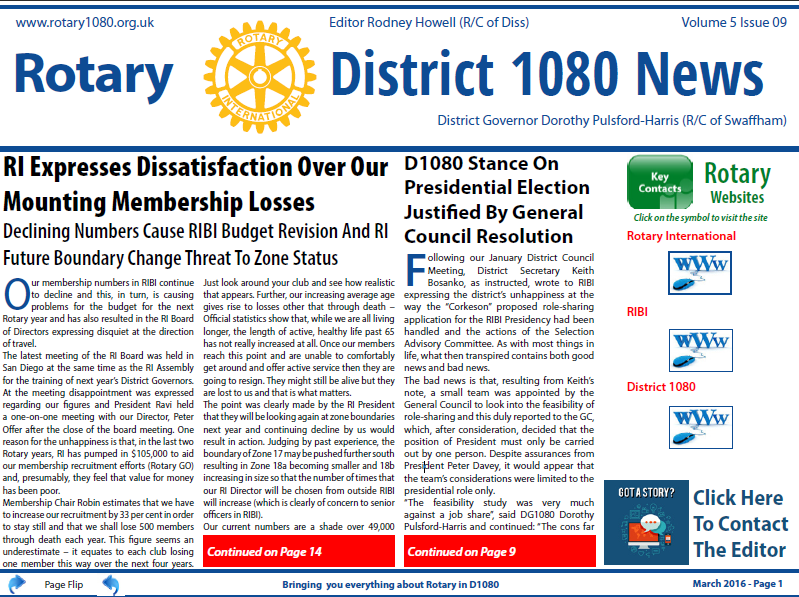 ---
3 ways Zuckerberg can change the world again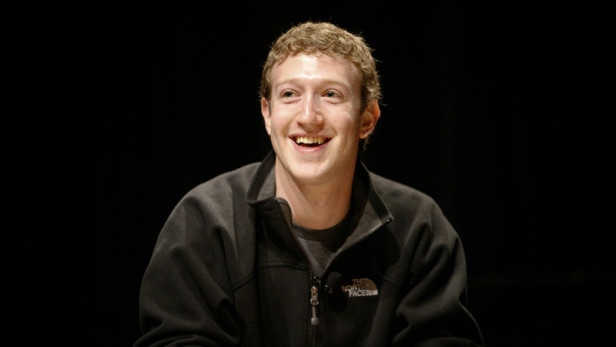 Following
Mark Zuckerberg's announcement
that he and his wife Priscilla Chan will dedicate 99 percent of their wealth to the new Chan Zuckerberg Initiative, many are asking how their estimated $45 billion would be best spent.
The couples' stated intention to "advance human potential and promote equality in areas such as health, education, scientific research and energy" is ambitious, but must be carefully directed to achieve the same success for human development that Facebook has achieved as a business and the world's largest social network — with 1.55 billion monthly active users in 2015's third quarter (more than the population of China).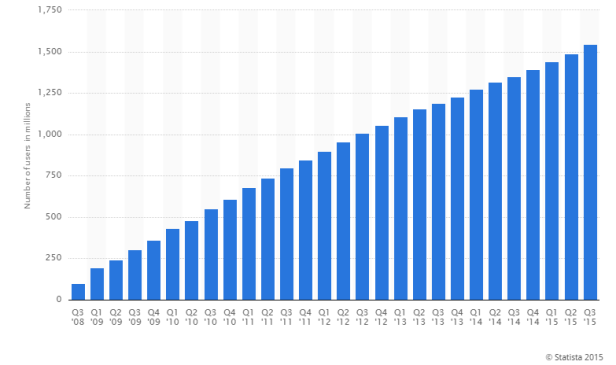 There is a smooth ascent depicted in this timeline of Facebook's monthly active users from 2008-2015.
Some say the best ways for Zuckerberg to execute his ideas for philanthropy would be to apply the same methods that steered the exponential growth of his business. Take Adam Davidson, an economics writer for the New York Times: "Whatever you think of Silicon Valley, the venture-capital philosophy of investing can be an extremely useful model for philanthropy."
So, can we test this hypothesis, and can this new philanthropic initiative transform sustainable development?...........
Read the article by John Hewko in Devex
---
Time to Learn ...

21 Nuggets of Wisdom for Launching Your Own Successful Small Business
click on image to find out more......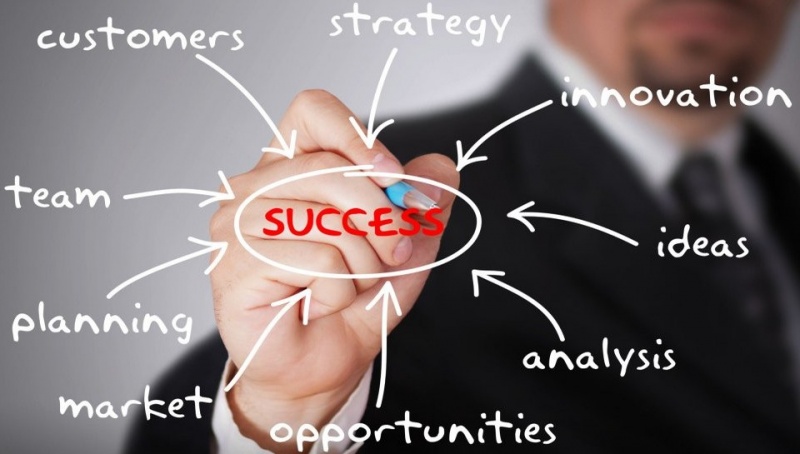 ---
Things to come ...
You can see the upcoming speakers by viewing our home page on the right hand side. You can click on it for more information too!
NEXT WEEK'S MEETING ..... 3rd March 2016 @ 19.30 **back to normal**
A social / business meeting of our members to discuss projects for the future .
Usual sign in on: https://zoom.us/j/470985565


If you have a morsel to share then let me know and i will add it - you can make comment below
---